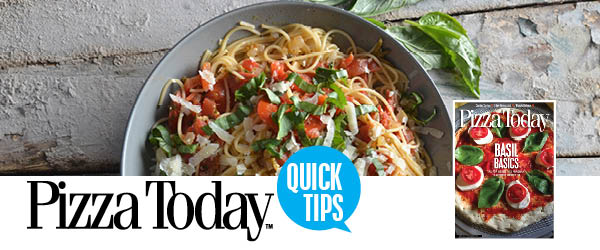 Industry Headlines for July 2, 2014
Guest editor for September issue named
Always looking to push the envelope, the editors of Pizza Today decided to really "take one for the team" by doing something drastic yet fun: we're turning the magazine completely over to a pizzeria operator for the September issue.
That's right, we've been hijacked! Jeremy White, Mandy Detwiler and Denise Greer are packing up and moving out temporarily while Brian Weavel, owner of Anna's Pizza & Pasta in Winnebago, Illinois, takes over.
Brian won our online "Guest Editor Gig" contest with an overwhelming 65 percent of the vote. In his application he touted his 25 years of pizzeria experience and the fact that, as a one-store owner, he has the ability to "represent the thousands of small 'Mom and Pop shops' throughout the country."
We know our September issue is in good hands with Brian. He'll soon make the trip to our offices in Louisville where he'll meet the staff, receive a fast crash-course in publishing and then start calling the shots.
Keep an eye out for Brian's handiwork, which will launch on PizzaToday.com on September 1, 2014.
In the meantime, learn a bit more about Brian.
Pizza Today launches new video series
The One-Minute Operator is a new bi-weekly video series designed to give our online readers valuable peer-to-peer advice. As we visit pizzerias from coast to coast, we're constantly uncovering new ideas that need to reach the masses. First up is Kurt Zwanzig, owner of ZwanzigZ Pizza in Columbus, Indiana. We stopped in for lunch one day and couldn't believe the non-stop crowd that swamped ZwanzigZ from 11-2. We had to ask Kurt how he did it.
One-Minute Operator has the answer. Check it out.
Independent of the Year to be announced soon
Our August issue is hitting the press, and when it's released it will announce the 2014 Independent Pizzeria of the Year. Who will it be? We can't say yet. But we're happy to announce that history will be made this year as a female pizzeria owner will receive the honor for the first time ever!
This is an issue you won't want to miss. In the meantime, we'll give you another hint: this year's Independent of the Year can be found in our Hot 100 listing.
Slice of Hope offers a new twist for 2014
Since Slice of Hope launched in 2011, we've been receiving e-mails from pizzeria owners saying they'd like to see their participation benefit a more localized cause. We understand the need for greater community ties, which is why we've tweaked SOH this year so that YOU can do things YOUR way.
Whether you want your participation to support a local homeless shelter or an animal clinic or a library, SOH is yours. Do with it what you will. Just like our September Guest Editor Issue, we're turning the power over to you and letting you call the shots.
Find out more and get started on making Slice of Hope a success in your community today.
Hot on PizzaToday.com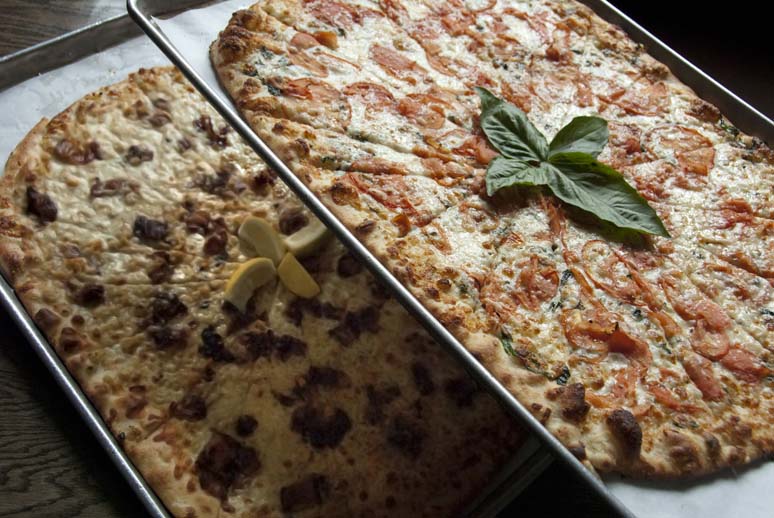 New Haven-style Pizza — About Apizza
A Conversation with Bill Freeman, Patxi's Pizza, Palo Alto, CA     //    Respecting the Craft: How to open with correct menu pricing