Industry Headlines for June 3, 2015
Dress for Success
While winging it works in some cases, you should not leave the look of your business up to your staff alone. Short-shorts and "booty jeans" may be cute in the club, but your pizzeria aspires to be a professional brand. And it can't do that without some well-thought-out and enforced policies. Your dress code should certainly be covered in your employee handbook.
Customers expect your employees to look clean and neat. If they don't, your business suffers.
How far to go with the dress code is up to you, and we certainly advise making your employees a part of the decision-making process. But once a plan is in place, stick to it.
To read about how some of your peers handle dress codes, click here.

Sandwich Sales
For years now, the sandwich category has grown as rapidly as any segment of foodservice. Like pizza, sandwiches are delicious, portable and inexpensive. And you already have most of the ingredients on hand that are necessary to make a killer sandwich.
Whether you call them hoagies, grinders, subs … it doesn't matter. The key is to utilize what you have on hand to expand your menu into this profitable territory.
"They're practically a must-have on menus today," says Pizza Today editor-in-chief Jeremy White. "A number of companies have had tremendous success with expanding their product offerings through sandwich launches. Sometimes it seems nothing is easy in the world of business … but sandwich sales are pretty easy!"
Of course, it takes a killer sandwich lineup to inspire customers. Click here to see five sandwiches that will differentiate your pizzeria from the competition.
Bell Peppers
A pizzeria staple for decades, the trusty bell pepper is one of the most versatile ingredients in your arsenal. It's also one of the most underused and perhaps underappreciated. Why limit them to salads and as a pizza topping when they can do so much more, asks our "In the Kitchen" writer and International Pizza Expo speaker John Gutekanst.
"Sweet peppers are one of the most versatile and forgiving vegetables around," he says. "They can take a beating and come out perfect."
John has three great bell pepper recipes that you should try today. Click here to check them out.

Painless Proofing
We all know the best doughs are the ones that are allowed to mature a bit before being rushed into the oven. The time your dough is given to develop fully — called proofing — encompasses an interesting scientific process that would make any 8th grade student's head explode. During proofing, explains our Dough Doctor, Tom Lehmann, "dough is aerated, which leavens it and creates a thicker, more tender and potentially crispier tender crust."
If your crust doesn't have the texture you seek, perhaps the error lies in your proofing process. Get to the bottom of it now by clicking here.
Hot on PizzaToday.com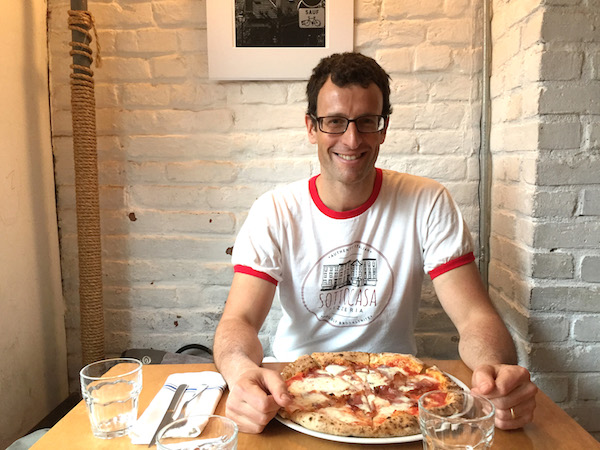 Meet Luca Arrigon, owner of Sottocasa Pizzeria, Brooklyn, NY
Dough Doctor: What's the difference between bromated and non-bromated flour?    //   Don't make these Department of Labor mistakes.