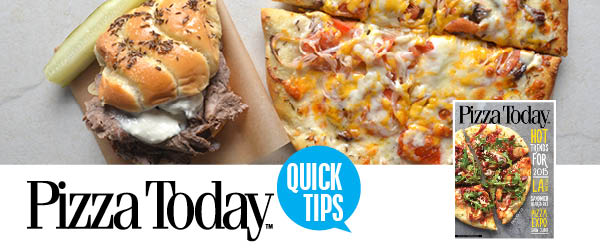 Industry Headlines for March 25, 2015

International Pizza Expo Takeover 2015
Beginning Sunday, International Pizza Expo is hi-jacking PizzaToday.com. Check the Website daily for frequent dispatches and updates from the world's largest and most important pizza industry event. Our editors will report to you directly from the show floor in Las Vegas. From competitions to seminar topics and more, the Expo takeover will update those who are unable to make the trip this year — and will make you wish you were there!
The Case for Portion Control
Free-handing cheese can cost you thousands in lost profits annually. It's a proven fact, and we've demonstrated it time and again. So, why do we still run into a plethora of operators at International Pizza Expo each year who prefer to do it that way "because we get busy and it's faster"?
"Implementing a simple and concise portion-control program can literally save you tens-of-thousands of dollars!" says Michael Shepherd, International Pizza Expo speaker and owner of Michael Angelo's Pizza in Kenton, Ohio.
Read Michael's case for portion control here.
Ferment Away
Whether dough is fermented in the cooler or at room temperature, leavened dough makes it easier to shape and adds flavor.
The main by-product of fermentation, Dough Doctor Tom Lehmann says, is carbon dioxide. "This leavening effect is what produces the desired lightness in the finished crust (which, in turn, is responsible to a great degree for the crispiness and crust color development of the finished crust)."
But what happens when you need emergency dough? Click here for more tips from the Dough Doctor.
Download the Pizza Expo 2015 Mobile App Today
Plan your International Pizza Expo trip with the new mobile app. The native iPhone / iPad App is available on iTunes App Store, and the web based Android App on Google Play.  Search for "Pizza Expo 2015″ and find the International Pizza Expo app. (NOTE TO iPAD USERS: WHEN SEARCHING FOR THE PIZZA EXPO APP, YOU MUST SELECT "iPHONE ONLY" FROM SETTING AT TOP LEFT BEFORE YOU CONDUCT YOUR SEARCH.)
The Pizza Expo mobile app will provide you with information on the trade show schedule, events, speakers, exhibitors, sponsors, shuttle bus schedule and maps.  In addition, the Pizza Expo Mobile App provides real-time access to event information and updates, and allows you to devise your own show plan and schedule.  Users can also connect with other pizza professionals on social media through the app by liking the Pizza Expo Facebook page and/or following us on Twitter.  The app is available for the iPad, iPhone, Android and Windows Phone devices.  Sponsored by Bellissimo Foods, our new mobile app is available free of charge.
To learn more, click here.
Hot on PizzaToday.com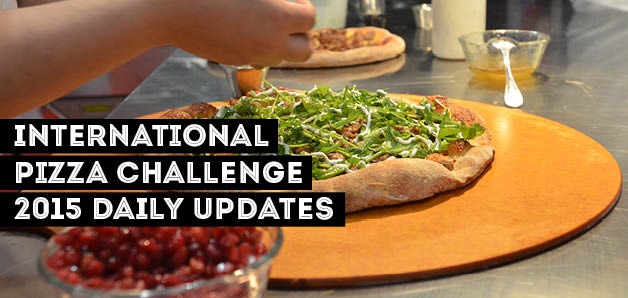 Find out who will be crowned Pizza Maker of the Year later this week.
Get business tips from 2015 Pizza Expo's top speakers   //   How to manage the logistics of customer wait times