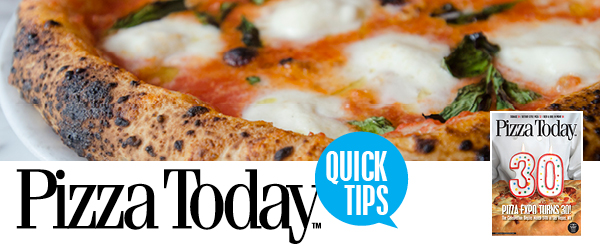 Industry Headlines for March 26, 2014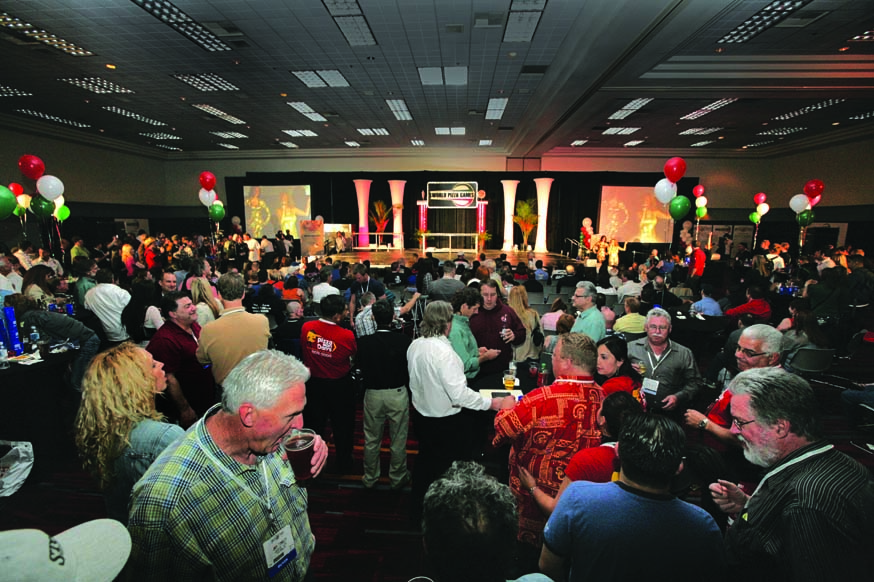 International Pizza Expo is in full swing!
If you are reading this on your phone or iPad today, there's a good chance you are with us at International Pizza Expo 2014 in Las Vegas! If not — you're missing out. The 30th anniversary of the Expo has seen us busier than ever. In fact, there are more than 10,000 pizza professionals conducting business, attending seminars and forming relationships under one massive roof. It truly is the world's largest pizza party!
Today's schedule includes the ever popular Beer & Bull program and a keynote address by Sal Basile and Francis Garcia of the Cooking Channel's "Pizza Cuz" fame. And tonight operators will whoop it up at the 30th Birthday Bash. Live music, pizza acrobatics, food and more will make this one of the more memorable nights in Expo's 30-year history.
Visit www.pizzatoday.com for a look at what has been going on in Vegas this week.
Delivery can create value
Delivery is a tricky proposition for pizzeria owners. It creates lots of additional hassle — but it also opens a new revenue stream and can help create value. Since the driver becomes the front of your business for delivery customers, staffing concerns weigh heavily when you decide to offer the service.
Shawn Randazzo, owner of Detroit Style Pizza Co., says there are five ways to field an outstanding delivery team. Check them out.
Chicago: thick vs. thin
When tourists to the Windy City refer to Chicago pizza, they think of the deep, stuffed pizzas that were an instant hit in the 1940s. What many do not know, however, is that thin-crust pies have strong roots in Chicago as well.
Each crust, it goes without saying, is formulated in a vastly different matter. If you're thinking of adding a little Chicago flair to your menu, our Dough Doctor can help you by breaking down Chicago thick and Chicago thin.
Operations manuals prepare staff, create consistency
It's a safe bet that you got into the business to make pizza and make money, not to sit and write manuals that detail how to mop dining room floors and how to dress for an al fresco lunch shift. But, the bottom line is that a well-thought-out operations manual can help any pizzeria see benefits.
For growth-minded operations, a professional manual helps business partners and managers understand how the business works and fosters operational consistency across multiple units. Don't even think of opening a second or third store without one.
Systemization isn't just for the chains. Learn more here.
Hot on PizzaToday.com
A meatball worth bragging about  //  Pizzeria Start-up Tips
//  Carbonara: Coal Miners Pasta