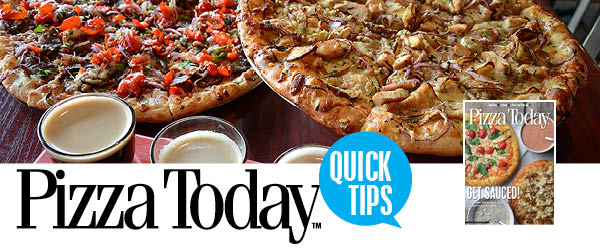 Industry Headlines for May 7, 2014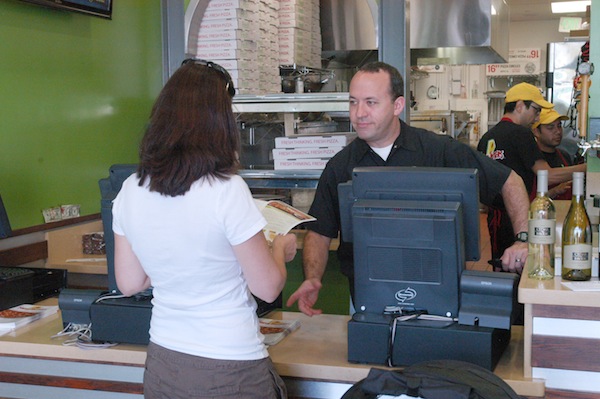 Maximize Carryout Sales
Operators would be wise to market carryout to increase sales in that segment. More carryout orders mean more profit in your pocket since to-go calls tend to cannibalize delivery versus dine-in.
A well-thought-out carryout area takes up little space and allows guests to pick up their orders and get out of your hair quickly.
Take a closer look at carryout and see how you can benefit from pushing to maximize its impact on your business.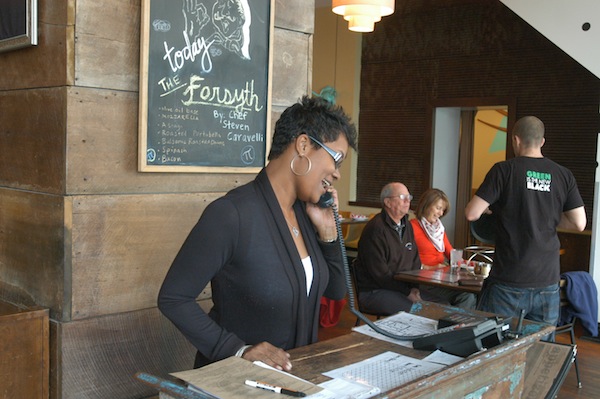 Phone it In
Speaking of carryout, you can't have a well-organized and efficient carryout service without a solid phone system and the right person fielding your pizzeria's incoming calls. While a phone management system can be pricey, it can make a big difference when it comes to customer service and satisfaction.
Some experts say an effective on-hold message, for example, can increase sales considerably. It works for the major chains, after all, so why couldn't it work for you?
If you'd like to stop phoning it in and up your game in this department, check out this article on ways to benefit from a phone system that is designed to increase sales and productivity.
Something Old, Something New
Pizza lovers have always been enamored with cured meats. But the craze has hit a fevered pitch recently with items like capicola and soppressata in high demand. Jonathan Goldsmith, influential owner of Spacca Napoli in Chicago, says one of his favorites features marinated clams, guanciale and jalapenos.
Now is the time to push the envelope by adding cured meats that might be new to some of your customers. Get started today.
Razor Sharp
A restaurant kitchen isn't always a safe environment. But did you know a dull knife can be one of your worst hazards? While knife training is critical to keeping your staff safe, operators also need to keep knives in proper working order by sharpening the blades periodically.
Check out this Pizza Today article, where we examine how and why you should sharpen your knife skills.
Oil Tycoon
Using oil in your pizza dough formula can have dramatic affects. The ingredient can completely change your finished product's appearance, texture and taste. But if not used properly, the results can be far less than desirable.
Our Dough Doctor, Tom Lehmann, says the average level of oil in a pizza dough formulation should not exceed five percent of the flour weight. He says 2-3 percent would be ideal.
With the plethora of oils available in the market, which ones should you use or avoid? Should you even use oil at all? Take a look at Lehmann's expert advice on the matter here.
Hot on PizzaToday.com