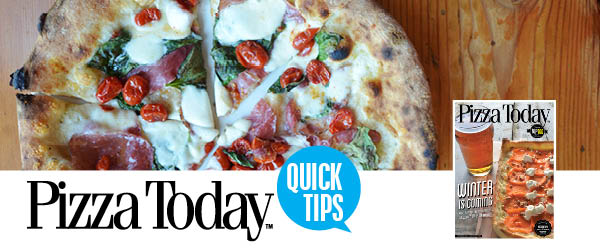 Industry Headlines for November 19, 2014
'Tis the Season
From now until Christmas, pizzeria operators can expect to see a massive spike in gift card sales. If you haven't already done so, aggressively marketing gift cards to your current customers is a good idea. Since gift cards often bring in new faces for a "risk free dining experience," the more you sell the better.
For a look at how to make gift cards pay off for you, click here.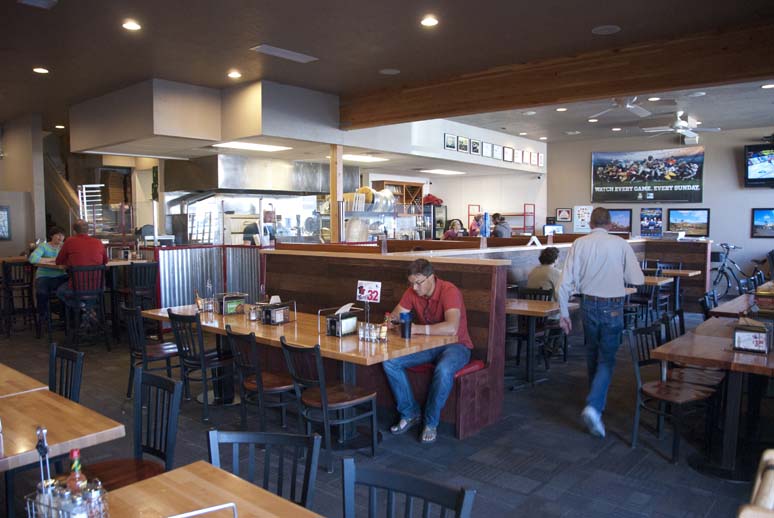 Go With the Flow
When opening a new location, it's likely you will spend a lot of time contemplating your pizzeria's floor plan. After all, the flow of your restaurant — meaning how quickly you can turn tables — depends as much on your seating arrangement as it does on your kitchen productivity.
One common mistake operators make, for example, is cramming too many four-tops into the dining room. "It's estimated that half of all parties consist of just one or two guests," says restaurant consultant David Gemmel.
Since it's expensive and disruptive to change your floor plan once you open for business, the goal is the get it right the first time. We can help you out here.
Winter Winner
More and more pizza makers are looking to incorporate fresh seasonal ingredients onto the menu. That may be easy in the summer, but winter brings a unique set of challenges. Luckily for you, we've got In the Kitchen writer John Gutekanst at our disposal. An ever-creative source of recipe inspiration, we recently asked John for some of his favorite winter recipes. We were so smitten with the "Pizza Zucca al Pancetta" that we had to share this trending recipe with the masses. Check it out!
Keep Cool
Few things can ruin a pizzeria operator's day like a malfunctioning refrigeration unit. With thousands of dollars worth of inventory entrusted to your walk-in, keeping it running at optimal output is a must. While researching an article on the topic, Associate Editor Denise Greer found that cleaning and maintenance are the key factors to refrigeration care.
Click here for an in-depth look at keeping your walk-in on the up and up.
Hot on PizzaToday.com
Fralo's Art of Pizza, San Antonio, TX — The Art of Pizza
Transform any pizza with smoke meats and cheese   //   Dough Doctor: Mix it up — Is there a correct way to mix ingredients?