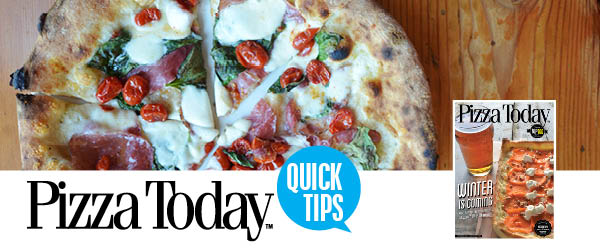 Industry Headlines for November 5, 2014
International Pizza Expo site accepting registrations
The newly updated tradeshow Web site, www.PizzaExpo.com, is currently taking registrations. Attendees can peruse a plethora of information on the site, including important details about seminars, exhibiting companies, special events and more.
For those interested in competing, now is the time to register for a spot in the International Pizza Challenge or World Pizza Games. The limited spots typically fill up quickly, so don't delay.
Find all you need to know about International Pizza Expo 2015 here.
Prep for busy period now
Many operators reported to Pizza Today this week that Halloween 2014 brought record sales. As good as that news is, Halloween is but 1 of the 5 "Big Days" of the year for pizzeria owners. Another biggie — Thanksgiving Eve — looms on the horizon.
As Americans spend the day prior to Thanksgiving in their kitchens prepping turkey and all the trimmings for a traditional meal, pizza will become the food of choice for millions on Wednesday, November 26. Our experience tracking pizza sales suggests the typical pizzeria will enjoy an increase of approximately 35 percent on the day before Thanksgiving. So get your staffing levels set so that you're prepared for the onslaught.
In the meantime, check out this article by Chef Jeff Freehof if you're looking for some interesting Fall recipes to entice your customers this November.
Get Pizza Today on your tablet FREE
If you haven't seen Pizza Today on your iPad or Android tablet yet, then you're missing out big-time. Not only are our photos even snazzier when they're on a backlit screen, but we pack each tablet edition with little extras such as videos and recipes that you don't get in our print edition. Best of all, the app is free of charge. Download it today and find out what you've been missing!
Light it Up
With everything that goes on inside your pizzeria on a typical day, it would be easy to overlook exterior lighting. But the security of your customers and employees after dark largely hinges on how well-lit your parking and dumpster areas happen to be. Clear lines of visibility not only deter theft, but they also help prevent slip-and-fall accidents. Paying attention to these details, consultants say, is simply smart business.
"Safety is often the byproduct of awareness and preparation," says Spencer Coursen, president of a Texas-based security firm. "The attention to detail you pay to prevent problems will be substantially less than the cost of reacting to problems."
Click here for security tips from the pros.
Hot on PizzaToday.com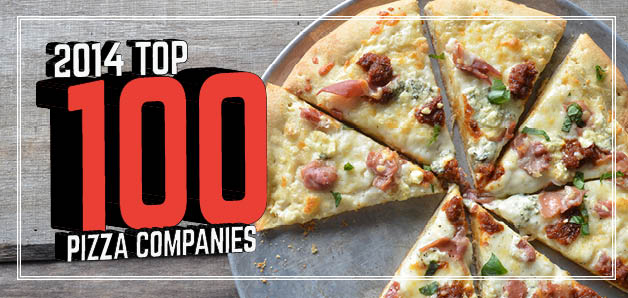 What's happening with America's largest pizza companies?
Making Gift Cards pay off    //    Ken's Artisan Pizza, Portland Oregon — On Point