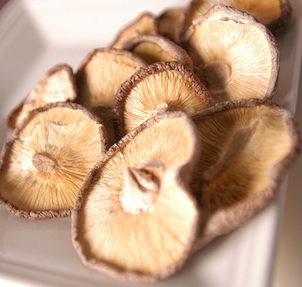 Perhaps, I might be a bit finicky about mushrooms. Growing up in eastern Indiana, spring meant morel-hunting season. Each year, my family would set off into the soggy woods scouring under dead trees and downed limbs in search of these treasured cone-shape fungi with its intense, meaty flavor.
Wild morels set the bar pretty high for other mushrooms live up to. But morels also ignited a love for all mushrooms — portabella, shiitake, cremini, oyster and even little white button mushrooms. But not all mushrooms are created equally as pizza toppings.
I love mushrooms on pizza. In my mind, I have a list of my favorite area pizzerias in order of which ones that I can order mushrooms on my pizza from. I regularly order a basic sausage and mushroom pizza. After trying dozens, I've found that:
Some mushrooms get soggy and even rubbery
Sometimes mushrooms are still raw
Often mushrooms dry out when pre-cooked and placed on top
Mushrooms are one of the top three pizza toppings. It's time to have a slice of your own mushroom pizza and see if the mushrooms exhibit any of the above qualities. If so, there are so many options to make them taste amazing on pizza.
If any way you prepare your mushrooms they still have a slimy or rubbery texture, it's time to find another mushroom provider. If they are soggy because you're using canned mushrooms without draining them, that's a quick fix.
Raw, fresh mushrooms are full of water and when baked on top of a pizza, it can result in a soggy finished product. How about sautéing, roasting or grilling them? It will cook out some of the moisture and it can really bring out the rich flavor and preferable texture of any mushroom variety. The effort will be well received by your mushroom-loving guests.
If your mushrooms tend to dry out on the top of the pizza, cut them into thin slices and place them just under a small layer of cheese to insulate them.
Want to ramp up the flavor of mild, white button mushrooms? Try marinating them in Italian dressing, white wine, garlic and Romano for up to 48 hours.
Now go ahead, make me love your mushroom pizza.