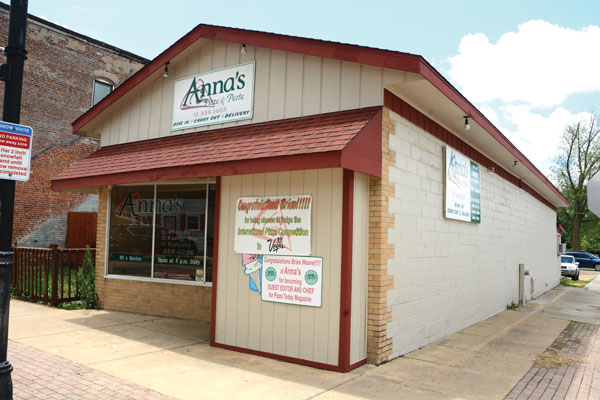 Owning a business in a small town is a whole different beast than in an urban environment. We talked to five pizzeria operators to discover their challenges and successes in markets where customers can be limited.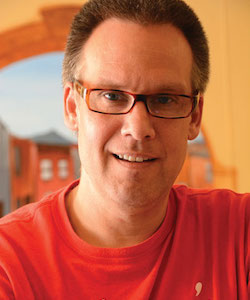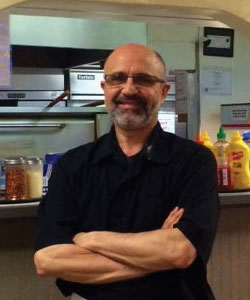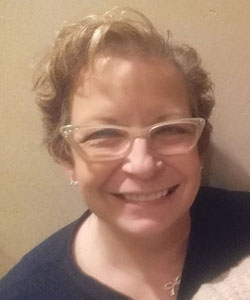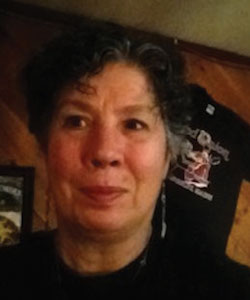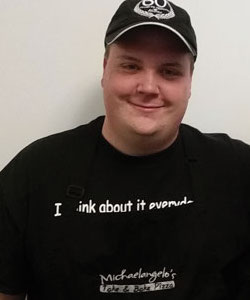 What are some of the challenges of running a business in a small market or community?
Weavel: There are a lot of challenges of running a business in a small market. One of the biggest challenges is that you are not going to be able to pull in immediate extra sales (and) you have a limited base. My suggestion is to make the best of that base. Winnebago is a town that is very school- and sports-minded. So if a big function is happening through the school, I know that the sales are going to suffer. Plan accordingly!
Bangos: Some residents will take off for the winter to other warmer locations. That leaves you with an even smaller market to cater to. Town swells to 20,000 to 30,000 during the summer months and then we are faced with seven to eight months of dramatic decrease in sales.
Wedde: Simply put, our customer base is limited. Maintaining our market share is essential to keeping our sales volume up. Our customer service and product quality can never suffer. People talk. Word-of-mouth advertising can work both ways. Obtaining new customers is tough when you already have a large percentage of the population frequenting your business.
Pezzi: When you are in a small town there are not as many applicants to fill positions. Most young adults leave for school out of the area.
Liedl: With tourist prices on housing, groceries and even gas, most people need more than one job to survive. Some will jump ship when another business will offer more money, only to begin looking for another job after the season. We say we have about 130 days a year to make a living. If you don't bank these 130 days, the rest of the year will be tough.
What are some of the benefits?
Weavel: A small town pizzeria is truly a part of a community in every definition of the word. Everyone knows everybody. When you do great things, everyone knows about it. I raise my family in the wonderful community.
Bangos: We've experienced tremendous support from our local residents and surrounding businesses. We know just about everyone by name that walks through our doors and what they'll order before they even get to the counter. These folks are especially appreciated on our end since they are excited to promote us during the busy tourist season.
Wedde: It is more personable, as your customers are likely to be other business owners and neighbors and are more likely to know you and your staff. Our small town has put forth an exceptional effort into promoting small business and tourism. We're a proud member of the Perham Area Chamber of Commerce as are most businesses in town; together our resources help promote the community and all we have to offer.
Liedl: People and businesses are willing to help one another. We have one of the most giving communities. The biggest benefit is the feeling of family. We're all in this together.
How do you market?
Weavel: Word-of-mouth marketing is the absolute best for a small town pizzeria. Create your GREAT image and maintain that. Anna's has always prided itself as a leader in the community and it is well known for it. We do a lot of social media advertising because our advertising budget is small. Another great form of advertising we do is sponsor local youth sports. The kids are proud of their teams and wear their jersey and/or hat year 'round. Each one is a walking billboard.
Bangos: In the early phases, I felt it necessary to take advantage of a few "touristy" advertisements in print. With the explosion of social networking like using Trip Advisor, Facebook and Yelp, I experienced a deluge of positive feedback. I read what we were doing right and corrected that which needed to be addressed expeditiously! The majority of our sales come from visitors outside our market. We discovered they all read the reviews when coming to a destination like Seward.
Wedde: Even in a small market, maintaining top-of-mind awareness is key. When I say pizza, I want the very first thought through my customer's head to be "Michaelangelo's," not one of our competitors. Our dynamic marketing plan includes a mixture of radio advertising on three local stations, social media targeted marketing, and Google ads. We are not big on coupons, but we do offer them on the back of the receipts from the local grocery stores. Michaelangelo's Facebook page releases updates on products, specials for the holidays and even an occasional pizza giveaway. Our Web site has our menu, pricing and store hours for convenience.
The loyalty card reward program is separated into two punch cards: one for our take-and-bake pizzas and one for our wraps and salads. Each item purchased earns a stamp; when the card is full (12 stamps) it can be redeemed for a free wrap or salad. The pizza card is good for $10 off a pizza order. Not a day goes by without redeeming at least one card, and we have seen up to a dozen or more on a busy day. It still remains more cost effective to retain our current customers than it is to obtain new ones.
We include a printed menu with each pizza order as well. Many times customers walk in holding their menu and ordering from it instead of using the menu board on the wall.
Pezzi: We don't do a lot of marketing. Most of our business is generated by word of mouth. We advertise on the local radio station. The one big thing we do is enter a vehicle in the Christmas night parade.
Liedl: We stopped print ads. We do work with our local chamber of commerce and get in on their co-op ads, which advertise our tourist town. We advertise with specials on Facebook and at our theatre and school programs. We sponsor events, as well as host Rotary and other civic groups for their meetings.
What are some keys to success?
Weavel: The key to our success is that we are truly vested in our community. Anna's does a lot of fundraisers for various reasons including school functions, church groups, people with medical issues, sport teams, etc. My wife and I volunteer at the school serving lunches and reading to students. I am proud to say that everyone knows me as the "pizza guy."
Bangos: I've learned to be slow to speak and use both ears to listen to our customers. I use both eyes to look at proven successful models in the industry. I use the words "thank you" repeatedly, not just with my customers but with my coworkers. You need passion in this business. If you don't do what you love and love what you do, you'd be better off seeking another career path.
Wedde: Success, whether in a large metropolitan area or a small rural market such as ours, comes from having the grit to keep moving forward. Never become complacent. There is always a new food product, a better marketing option, a more efficient way to operate. Staying open minded allows one to see these opportunities and act when the time is right. There is always a competitor out there who would like to have your market share if you don't want to cater to it.
Pezzi: We treat our customers like family. All the employees know that it is the customer that pays their wages. I just write the check.
Liedl: Consistency: keeping the same hours, not changing the recipe, treating your customers and crew as family.
What advice would you give a stressed-out owner with a limited market?
Weavel: Plan ahead. Get to know your market better and be active in it. Financially be prepared for the lows; they will always happen.
Bangos: Nothing can be more stressful than having a staff that's just there to make a fast buck, with no interest level beyond that. Even though you wear your heart on your sleeve and accommodate a small community that can't support you year-round, you're there for a reason…you love what you do.
Wedde: Don't give up or give in. Everything is negotiable. Control your costs before they take over. Compare your current food costs with that of another supplier in your area. Most importantly, have fun! Enjoy being self-employed. It's not for everyone, but those of us who show dedication are able to enjoy the rewards.
Pezzi: Don't sacrifice quality. Breathe and be personable. Get to know your customers and let them get to know you! With any new business be prepared for slow growth in a small market.
Liedl: Smile, be positive, meet and greet your guests. If you're not doing well and it's a slow night, keep a positive attitude. If you don't, it spills onto the employees and they share it with their customers. Get involved in a civic organization or two. Pick a cause, or let your crew pick one to help promote it. Most of all, don't bring the stress home with you: keep it locked in the office at work.
Eliana Osborn lives in the desert southwest with her family, where she works as a part-time English professor and freelance writer.