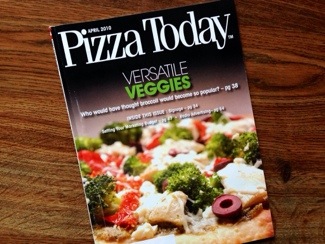 April 2010 wasn't a lifetime ago (however, my preteen wasn't quite as mouthy then), but when we featured a stunning veggie pizza on the cover, artisan pizza had just begun to take center stage.
Fifteen years ago, most vegetable options on pizza were limited to green pepper, onion, olives and mushrooms. Vegetarian options were grudgingly offered, but meet was still king.
Fast forward a decade and that began to change significantly. Vegetarians and vegans began to have more options than ever and operators saw the benefit of adding fresh tomatoes, broccoli, spinach and artichokes.
Today, the offerings are greater than ever. California-based Fresh Brothers menus hearts of palm, peas, pepperoncini and spicy Giardinera. Des Moines, Iowa-based Fong's Pizza takes it a step farther with carrots, celery, sauerkraut and corn among its Asian-influenced picks. Vegan menus have become so in-demand that Pizza Pi Vegan Pizzeria in Seattle has built a concept around them. Meat simply takes a backseat to its green counterparts.
We want to know how veggies sell on your menu. What's your bestselling meatless offering?