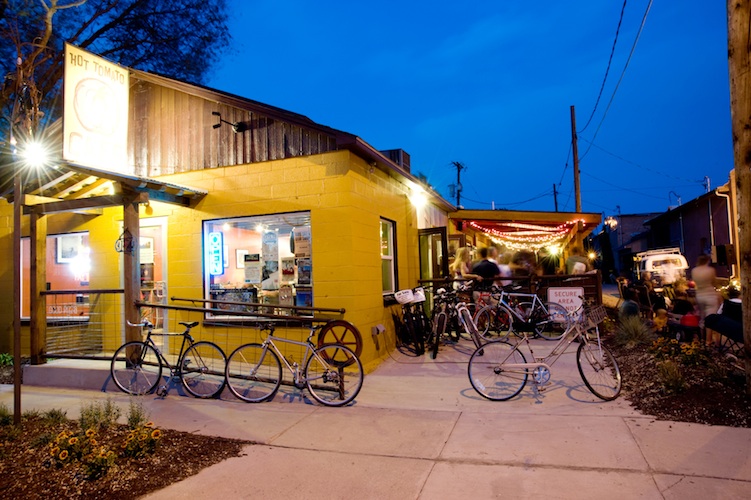 By Anne Keller and Jen Zeuner
What does good branding mean to you? Is it a flashy logo or a name that has been chosen after going through countless focus groups? It is a multi-thousand-dollar PR campaign to get your "brand" into the hands of the masses?
While your name and logo are, of course, an important aspect of your business, and while you do, in some regards, have to market yourself, there is a tendency to confuse the idea of good branding with the ideas of modern, slick design and image. These can be useful, but they don't "make" a brand.
So then, what makes a brand shine? A successful, lasting brand consistently fulfills a promise to its customers. It delivers a simple but powerful experience. That's good branding in a nutshell: making a promise and delivering on it, time and again.
Creating a promise? That's where the differentiating comes in that allows you to set your brand apart from the rest. At the end of the day, if you don't have a definable promise, and if your brand can't deliver on it, you run the risk of not attracting an engaged customer base.
This is where things get fun and you get to bring your personality to the table. The best promises are authentic, and they reflect the true character of the business and its owners. If you are not being true to your own character, how can you deliver something substantial to someone else? Make your promise come from the heart, make it reflect your nature, and it becomes much easier to transfer that character to your staff and to your customers.
We increasingly operate in a landscape where authenticity is key. Thanks to word of mouth and the Internet, coupled with a sense of distrust for big business, an inauthentic promise can be smelled miles away. It will turn away potential customers. The trends in consumer spending all point toward customers increasingly supporting what is "real" and authentic. Growing your brand from your character, and reflecting that in everything you do, is a way to create a culture-based on authenticity.
So then, what should your promise be? That's up to you to decide. Do you personally seek a sense of fun and irreverence? Then let that shine in your restaurant! Create that sense with your design, your promotional materials, your merchandise. Your restaurant will be the one with the quirkiest events, and maybe the most raucous customer base.
Are you detail-oriented and exacting? This can make for an equally strong business model. You'll spend the time to seek out perfection in your recipes, to craft the best dough, and to carry the most thought-out selection of beer. The customers will come.
Branding that's true to your personality helps to create a top-down culture that infiltrates into the business you want to run. There is no "wrong" when it comes to reflecting your personality; there is simply the ability to translate that personality into terms that make sense to your business.
Creating and fulfilling a brand promise does not occur through magic. It takes dedicated effort and a commitment to sustaining your vision. Good brands do not just happen; they are created by purposeful conduct. A successful brand has committed itself to defining a promise and consistently delivering on it over and over for customers.
Join us at the Pizza Expo as we dive in to a more thorough explanation of how to develop an authentic brand that reflects your personality, and the steps you can take to utilize branding as a powerful, and meaningful way to engage with your customers.
Anne Keller and Jen Zeuner own Hot Tomato Pizza in Fruita, Colo., which has become a regional dining destination based on its unique personality as a haven for cyclists and those who share their lifestyle. Anne and Jen will discuss how they built their brand during a seminar on Tuesday, March 8, at Pizza Expo.
September 19, 2018 | Videos
Josh Keown takes a look at the workshops offered on October 3rd and 4th at Pizza & Pasta Northeast. Read More ›
---
September 18, 2018 | Pizza Headlines
America's Favorite Pizza Topping Has its Day National Pepperoni Pizza Day is Thursday, September 20. Let's celebrate a beloved pizza topping that has reign supreme for the past several decades. What's in pepperoni? Typically cured pork and beef seasoned with paprika, other chili pepper, anise, garlic, salt and sugar. The Look Standard size, thin-sliced Large… Read More ›
---
September 17, 2018 | Pizza Headlines
Educational program kicks off Pizza & Pasta Northeast before show floor opens We are a few weeks away from Pizza & Pasta Northeast in Atlantic City. It's time to start planning your schedule. The Exhibit Hall opens at 11 a.m. on both days of the show, Wednesday and Thursday, Oct. 3 – 4. But opportunities… Read More ›
---