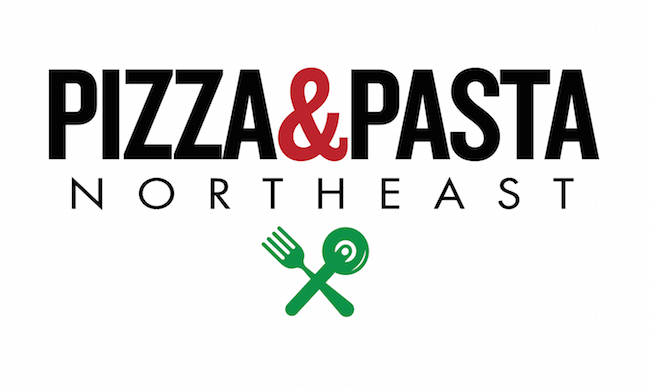 I'm excited to announce that we're going to launch a new two-day trade show that focuses on both pizzerias and Italian restaurants. The 2017 Pizza & Pasta Northeast show will incorporate a blend of food demonstrations, contests and educational sessions to augment an exhibit hall showcasing top suppliers for both of these strong foodservice segments.
The show will be held October 17-18, 2017, at the Atlantic City Convention Center in Atlantic City, New Jersey, just 10 minutes from Atlantic City International Airport and just an hour's drive from the Philadelphia International Airport. Atlantic City was chosen for several reasons, including its central location on the East Coast, access to the largest concentration of pizzerias and Italian restaurants in the U.S., a top-notch convention center and affordable first-class hotel and dining options.
The New England region combined with Delaware, New York, New Jersey, Maryland, Pennsylvania, West Virginia and Washington, D.C. is home to more than 28,000 Italian restaurants and pizzerias, making this region No. 1 in the U.S. in terms of the total number of pizzerias and Italian restaurants. This means one-third of the country's operators, generating 30 percent of the industry's revenue, are located in one tightly condensed geographic area.
This show will deliver a one-stop shop exhibit hall where Italian and pizza-concept restaurant owners can meet face-to-face with leading national and regional industry suppliers. Attendees will also have access to food demonstrations that will focus on new and traditional Italian ingredients, flavors and products — allowing attendees to stay on top of consumer's growing desire for pizza and pasta menu items. The education program will spotlight current menu trends, as well as top-level business and marketing education sessions.
No tradeshow would be the same without a few top-notch, world-class competitions –– and Pizza & Pasta Northeast won't be the exception. We'll be on a quest to find the perfect combination of pasta, sauce and other ingredients that sets a signature pasta dish apart from the rest of the competition. Our newest cook-off will pit 20 of the world's best pasta perfectionists against each other to find who's the "Best of the Northeast." And as most everyone knows, pizza in this country was born in the Northeast, so we're proud to announce our partnership with Antimo Caputo and Orlando Foods to hold the annual U.S. "Caputo Cup" competition at our Northeast show. At the third annual U.S. competition, contestants will be invited to compete in two categories: Traditional Neapolitan and New York Style.
For this new tradeshow we're going to integrate a strong pasta component as part of the experience for both Italian restaurateurs and pizzeria owners and operators. This is in no way a replacement to Pizza Expo for East Coast pizzeria operators and their staffs, but more of an opportunity to let them be a part of this regional two-day experience. Most of our eastern U.S. attendees have two days of travel in order to attend Expo, making it difficult to attend the entire four-day show, which would keep them from their pizzeria for an entire week. This event is a natural progression and one that I hope will allow more restaurateurs and pizzeria operators the opportunity to experience some of the things they have been missing for years now at International Pizza Expo. Adding some new twists to this new event should make it a very compelling event to attend.
Best regards,
Bill Oakley
Group Show Director
September 19, 2018 | Videos
Josh Keown takes a look at the workshops offered on October 3rd and 4th at Pizza & Pasta Northeast. Read More ›
---
September 18, 2018 | Pizza Headlines
America's Favorite Pizza Topping Has its Day National Pepperoni Pizza Day is Thursday, September 20. Let's celebrate a beloved pizza topping that has reign supreme for the past several decades. What's in pepperoni? Typically cured pork and beef seasoned with paprika, other chili pepper, anise, garlic, salt and sugar. The Look Standard size, thin-sliced Large… Read More ›
---
September 17, 2018 | Pizza Headlines
Educational program kicks off Pizza & Pasta Northeast before show floor opens We are a few weeks away from Pizza & Pasta Northeast in Atlantic City. It's time to start planning your schedule. The Exhibit Hall opens at 11 a.m. on both days of the show, Wednesday and Thursday, Oct. 3 – 4. But opportunities… Read More ›
---