Register now to attend the 30th Annual International Pizza Expo March 24-27, 2014 in Las Vegas, Nevada.
International Pizza Expo is just around the corner and if you haven't already registered, you better start making plans NOW! This year we're presenting a few changes in celebration of our 30th anniversary that are sure to make this year's Expo the most informative, exciting and memorable show ever.
We've added several new speakers and topics that deal with today's tough issues facing the pizza industry. Our team of experts will educate you on how to survive and prosper in any economy.  You'll also find out how to retain your core customers, attract new customers, improve customer service and create dynamic and meaningful marketing campaigns that really work. Our pizza-specific program of more than 90 seminars, workshops, demon-strations and networking events is unparalleled and second to none in the foodservice industry.
This year you will also have an opportunity to learn from some of the leading pizza industry experts by attending our all new School of Pizzeria Management that will take place on Sunday and Monday, March 23 – 24. Attend both Part 1 and Part 2 and receive a certificate of completion in one of three areas: Profits in Your Numbers, Growth and Expansion or Employee Solutions.
Are you looking for a few new menu ideas? If you are, then you need to check out the International Pizza Challenge and our demonstration areas located on the show floor. This year we will also introduce an exhibitor demonstration stage, where exhibiting partners can showcase and demonstrate their products and ingredients.
The International Pizza Challenge has become so popular we've decided to add a gluten-free category to the competition. This year, we'll have nearly 170 competitors from across the globe competing in the International Pizza Challenge to see who will be the next World Champion Pizza Maker.  In addition, you will also get an opportunity to watch four of the best pizza makers in the world compete in a blind-box baking contest to see who will be named the 2014 World Champion Master Pizza Maker. What could be more exciting and spontaneous than watching four of the world's best pizzaiolos competing head-to-head to see who's the "Best of the Best"?
Do you want to party? Make plans to attend our 30th Birthday Bash and World Pizza Games Freestyle Acrobatic Finals. We've made changes to make sure this is the biggest and best party in our 30-year history, with more entertainment, contests, food choices and beverage options than ever before.
The bottom line is, there will always be winners and losers. Only those pizzeria owners who arm themselves with industry knowledge and are willing to take action toward positive change will have the ability to position their businesses for future growth and success.
Last but not least, remember that attending International Pizza Expo is a tax-deductible working vacation.
It's all Pizza and it's all for YOU!
Best regards,
Bill Oakley
Executive VP
Panel Announcements
Pizza Pro Series
We've enlisted nearly 20 experienced and successful owner-operators of pizzeria concepts to pass along some of their hard-won knowledge, best practices and even a few trade secrets on subjects vital to coming out ahead in the industry. Here are a few below.
Shawn Randazzo
Detroit Style Pizza Co., St. Clair Shores, Michigan
Maximizing Delivery Business and Profits
(Tuesday, 4 p.m.)
Darryl Reginelli and Bruce Erhardt
Reginelli's Pizzeria, New Orleans
Teaching Staff Side by Side
(Tuesday, 4 p.m.)
Dan Collier
PizzaMan Dan's, Ventura County, California
Phone Centers That Build Sales
(Wednesday, 2:30 p.m.)
Clayton Krueger
Farrelli's Wood Fire Pizza, Tacoma, Washington
Proven Tactics in Social Media Marketing
(Tuesday, 9 a.m., and Wednesday, 2:30 p.m.)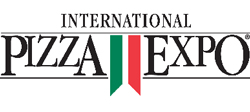 Visit us at pizzaexpo.com

Follow us at twitter.com/pizzaexpo

Join the discussion at facebook.com/pizzaexpo
September 22, 2018 | Pizza Headlines
Conversations with three seminar and demo presenters: Tony Gemignani, owner of Tony's Pizza Napoletana and Pizza Rock; Nick Bogacz, owner of Caliente Pizza & Draft House; and Eric Shepherd, Director of Marketing & Communications for OTTO Pizza Pizza & Pasta Northeast will take over the Atlantic City Convention Center next month. The show is October 3 and 4 and… Read More ›
---
September 21, 2018 | Pizza Headlines
Educational program kicks off Pizza & Pasta Northeast before show floor opens We are a few weeks away from Pizza & Pasta Northeast in Atlantic City. It's time to start planning your schedule. The Exhibit Hall opens at 11 a.m. on both days of the show, Wednesday and Thursday, Oct. 3 – 4. But opportunities… Read More ›
---
September 19, 2018 | Videos
Josh Keown takes a look at the workshops offered on October 3rd and 4th at Pizza & Pasta Northeast. Read More ›
---