Instructor Keith Coffman Questions Your Concept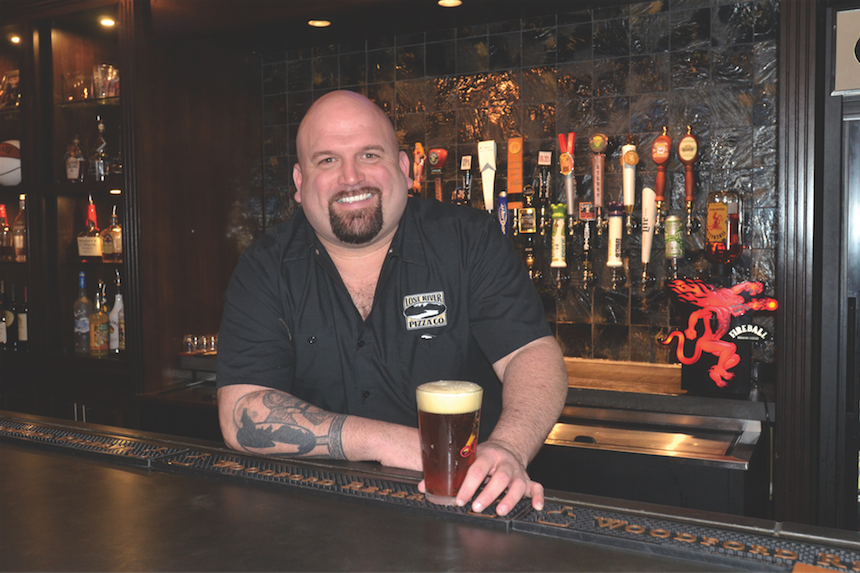 One of the new course offerings in 2017 at the School of Pizzeria Management covers the topic of concept development, either for a first pizzeria or for expansion units. The instructors — Mike Bausch (Andolini's, Tulsa, Oklahoma) and Keith Coffman (Lost River Pizza, Bowling Green, Kentucky) — have successful startup experience and are willing to share what they've learned during the four-hour workshop on Sunday, March 26. Here are a few thoughts from Keith about some of the issues that will be discussed during the workshop.
Pizza Expo: What is the single most important step owners should take while developing a pizzeria concept?
Keith Coffman: "The single most important step is conducting a market analysis and feasibility study. By either doing it themselves or through a third-party consultant, pizzeria owners will have data in their hands that lets them know if they have a real shot at being successful.
"Mike and I will show owners how to gather and use this information for a more in-depth understanding of their market, their customers and their competition. This will help guide them through the development of their concept. They'll have a greater knowledge of the needs of their customers. They will know which needs are being met and which needs are unfulfilled. The unfulfilled needs will be their best opportunities for success. And we will present attendees with a list of items to include in their own market analysis and feasibility studies."
PE: Name a major pitfall that often trips up people at the concept stage.
KC: "Having adequate operating capital is a major pitfall in developing and opening a new concept. A lot of new-restaurant developers have savings or retirement plans that they use to open up their restaurant. They spend their money on everything they need do to open — things like remodeling, purchasing equipment and furnishings. Then reality sets in and they realize they didn't budget enough operating capital.
"New operators must set aside enough operating capital in their budget for a minimum of three months worth of operating expenses. These operating expenses include inventory costs, labor costs, loan payments, lease costs, utilities, taxes and marketing costs. Make sure that you have operating capital! We'll show you how to calculate this cost and avoid undercapitalization."
PE: How does the rise of fast casual pizzerias affect concept development for others entering the market?
KC: "Fast casual can affect others if they are targeting the same customer base and creating a similar dining experience. Fast casual pizza shops are going to win in the quick-in and quick-out lunch market. So why go there?"
PE: How do you make writing a business plan within the ability of the average pizza maker?
KC: "We will go over key topics that workshop attendees need to include and address in their business plans. They will be selling their concept through their business plan to potential partners, bankers or investors. Mike and I can educate pizzeria owners on what those money people want to see included before they invest."
September 19, 2018 | Videos
Josh Keown takes a look at the workshops offered on October 3rd and 4th at Pizza & Pasta Northeast. Read More ›
---
September 18, 2018 | Pizza Headlines
America's Favorite Pizza Topping Has its Day National Pepperoni Pizza Day is Thursday, September 20. Let's celebrate a beloved pizza topping that has reign supreme for the past several decades. What's in pepperoni? Typically cured pork and beef seasoned with paprika, other chili pepper, anise, garlic, salt and sugar. The Look Standard size, thin-sliced Large… Read More ›
---
September 17, 2018 | Pizza Headlines
Educational program kicks off Pizza & Pasta Northeast before show floor opens We are a few weeks away from Pizza & Pasta Northeast in Atlantic City. It's time to start planning your schedule. The Exhibit Hall opens at 11 a.m. on both days of the show, Wednesday and Thursday, Oct. 3 – 4. But opportunities… Read More ›
---