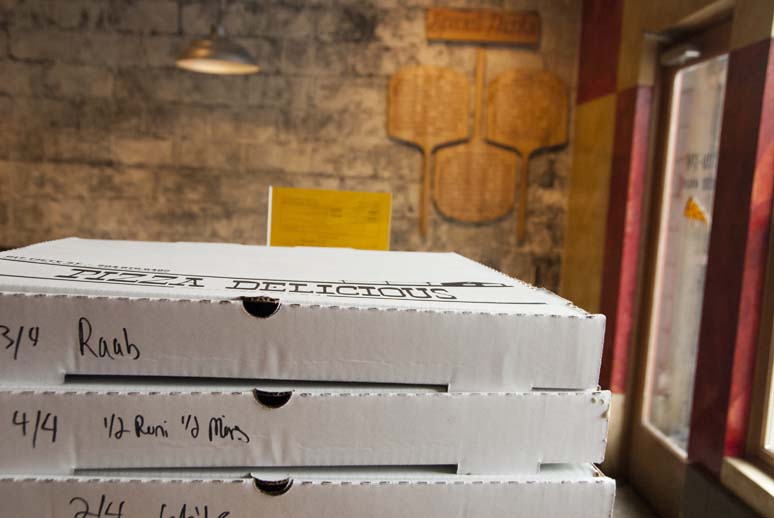 It's going to be a huge sales night for many pizzeria operators. Pizzerias' social media accounts are a buzz today and it's all about college basketball and keeping their shops names top of mind with their fans by promoting game-time party packages, highlighting game-watching venue features and menu specials.
As University of Connecticut and University of Kentucky square off for the NCAA Championships, pizza operations are set for a high-volume night, especially delivery.
Domino's Pizza anticipates delivering more than 1.7 million pizzas today. The pizza chain also expects to see an increase in digital orders over a typical Monday.
For operators in the Dallas-Arlington area, direct spending is estimated to exceed $140 million with restaurants experiencing double-digit increases in business over the Final Four weekend.
While Monday night may be the slowest night of the week, tonight is your opportunity to come through for your patrons with your top-notch quality product and service. Execute tonight effectively and you may even earn new customers. Be on your game.
July 16, 2018 | Videos
Editor-in-Chief Jeremy White discusses what wines to pair with pizzas, pastas and desserts. Read More ›
---
July 11, 2018 | Pizza Headlines
Based in Belgium, unique library is dedicated to cataloging and saving sourdough from all over the world It's a Monday morning on Bainbridge Island in Washington State. The spring sun is trying its best to break through stubborn Pacific Northwest storm clouds and, except for the sound of commuters making their way to the Seattle ferry,… Read More ›
---
July 10, 2018 | Pizza Headlines
Go inside the anti-plastic straw trend Starbucks is the latest company to announce that the coffee giant will eliminate single-use plastic straws in all of its stores by 2020. That adds up to the elimination of more than one billion plastic straws per year. In Starbucks' official release, President and CEO Kevin Johnson said, "For… Read More ›
---