October 17-18, 2017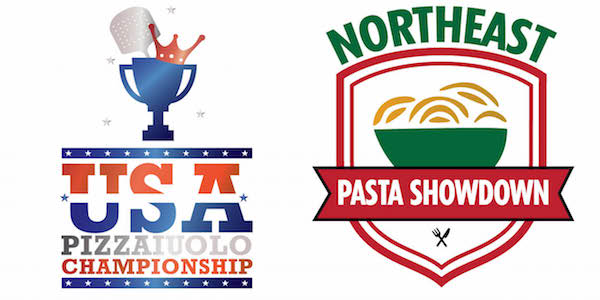 On October 17th and 18th you'll have the opportunity to meet with leading suppliers, manufacturers and distributors at the first-ever Pizza & Pasta Northeast tradeshow. If you're looking for new ways to create revenue or just want to find out what the latest trends are in the pizza and Italian restaurant segments, then Pizza & Pasta Northeast is the show for you!
You'll be able to see, touch, taste and explore thousands of products, as well as negotiate great deals right on the show floor. This is the only tradeshow this year where you'll find an industry-specific education and demonstration program specifically designed for pizzeria and Italian restaurant owners and operators. Experience 200-plus booths of products and services, morning keynote addresses, seminars, pizza and pasta demonstrations, workshops, networking events and more. Discover endless possibilities to take your operation to the next level!
And that's not all. You might even take home bragging rights from one of our great competitions. We're extremely excited to announce that our pasta competition, the Northeast Pasta Showdown, is going to be sponsored by
Barilla, the best-selling dry pasta brand in the U.S. See 20 pasta perfectionists go head-to-head in this two-day competition to find out who has the "Best Pasta Dish" East of the Mississippi, if not the world. We're also proud to partner with Antimo Caputo and Orlando Foods in holding the 3rd annual Caputo Cup. The Caputo Cup is Italy's largest, most exciting pizza-making contest. This year the competition is being expanded from two to four divisions. Nearly 200 competitors are expected, baking their best pies and presenting them to the judges in the Traditional, Non-Traditional, Pizza Napoletana/STG and Gluten-Free divisions.
Remember, when deciding on which tradeshow to attend, general foodservice shows are precisely that, even if they claim to have an Italian pavilion and a few pizza and pasta exhibitors. To succeed in today's fiercely competitive restaurant marketplace you need access to all the latest strategies and product innovations. Pizza & Pasta Northeast is your one-stop solution.
For more information or to register, please visit our Web site at PizzaAndPastaExpo.com or call (800) 489-8324.
Register NOW using promo code EBR4 and Save $10!
Best regards,
Bill Oakley
Show Director
July 11, 2018 | Pizza Headlines
Based in Belgium, unique library is dedicated to cataloging and saving sourdough from all over the world It's a Monday morning on Bainbridge Island in Washington State. The spring sun is trying its best to break through stubborn Pacific Northwest storm clouds and, except for the sound of commuters making their way to the Seattle ferry,… Read More ›
---
July 10, 2018 | Pizza Headlines
Go inside the anti-plastic straw trend Starbucks is the latest company to announce that the coffee giant will eliminate single-use plastic straws in all of its stores by 2020. That adds up to the elimination of more than one billion plastic straws per year. In Starbucks' official release, President and CEO Kevin Johnson said, "For… Read More ›
---
July 1, 2018 | Pizza Headlines
Don't let 'em sleep on you — shake things up from time to time If you enter your restaurant through the front door every now and again, instead of the back door, you'll probably see a litany of things you want to change: how the front door is cleaned, how the lights hit you when… Read More ›
---