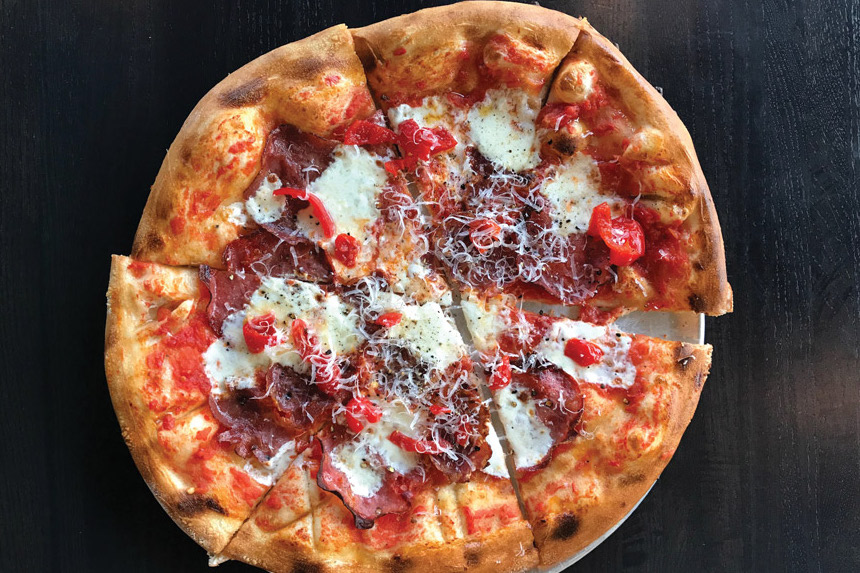 How do you justify a higher price?
Earlier today, I was tagged in a Facebook post by John Arena, co-owner of Metro Pizza in Las Vegas. In John's empowering post, he implored pizzamakers to adhere to the integrity of their products. In short, pizzeria owners shouldn't have to cheapen their pizzas to generate sales, or give it away in the pursuit of the almighty dollar. "The $1 slice and $5 pizza teaches the next generation that pizza, this wonderful food we love has no real value," he says.
And he's right. My daughter is fine with cheap pizza at a birthday party, but she could also identify the quality ingredients of the Neapolitan pizza at Spacca Napoli in Chicago when we visited last spring. Was it because owner Jonathan Goldsmith sat with us and told her a little about the food she was eating? Probably. But she still talks about that meal –– even though we also ate at "famous" deep-dish places too.
The job of educating your customers falls on you. Do they know you use a high-end, expensive cheese? I took a couple of friends to a local place with excellent pizza, and matter-of-factly told them the brand of cheese that helped make the pizza so tasty.
Their response? Blank looks. But the fact that the restaurant hand makes their dough daily and used sauce recipes handed down for generations? Now that got some oohs and ahs.
Read John's post here and let us know how you're educating your customers on quality versus price point.
September 19, 2018 | Videos
Josh Keown takes a look at the workshops offered on October 3rd and 4th at Pizza & Pasta Northeast. Read More ›
---
September 18, 2018 | Pizza Headlines
America's Favorite Pizza Topping Has its Day National Pepperoni Pizza Day is Thursday, September 20. Let's celebrate a beloved pizza topping that has reign supreme for the past several decades. What's in pepperoni? Typically cured pork and beef seasoned with paprika, other chili pepper, anise, garlic, salt and sugar. The Look Standard size, thin-sliced Large… Read More ›
---
September 17, 2018 | Pizza Headlines
Educational program kicks off Pizza & Pasta Northeast before show floor opens We are a few weeks away from Pizza & Pasta Northeast in Atlantic City. It's time to start planning your schedule. The Exhibit Hall opens at 11 a.m. on both days of the show, Wednesday and Thursday, Oct. 3 – 4. But opportunities… Read More ›
---