Pizza & Pasta Northeast, October 17-18, 2017
Atlantic City Convention Center
John Zozzaro: Why I Entered
"I have entered the Barilla Pasta Showdown to compete with the best in the industry at one of the meals I know best to prepare. Growing up in New York in an Italian family, it was a staple on our dinner table — not just on Sundays but two or three other times a week. Since I can remember I was always helping my Mamma, Nonna and Zia's make the pasta.
"I am so happy that this competition is in October because the tomatoes will be at their peak, and so will other amazing seasonal vegetables in my mother's garden that I will be using in my giambotta pasta recipe."
---
Nicole Bean: Why I Entered
"I've been told that competing is the best way to grow. Since attending Caputo Cup over the past few years, I've seen my peers push the limits of creativity and I hope to do the same.
"I'll be competing this year for the first time and making Detroit-style. There is a uniqueness about Detroit-style, and it's still making its way to the masses. Pizza doesn't have to be conventional and it definitely doesn't have to be round!"
---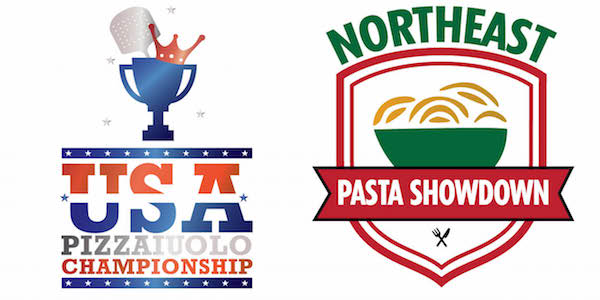 The Caputo Cup

 

Sponsored by Antimo Caputo Flour
The annual Caputo Cup pizza-making competition is being expanded this year from two to four divisions as it partners with Pizza & Pasta Northeast. Nearly 200 competitors are expected, baking their best pies and presenting them to the judges in the Traditional, Non-Traditional, Pizza Napoletana/STG and Gluten-Free divisions.
Watch the action in the Caputo Cup area on the Exhibit Hall floor, with trophies and up to $3,000 in prize money going to each of the division winners.
Northeast Pasta Showdown

 

Sponsored by Barilla
We'll be crowning the chefs with the best pasta dishes in the Northeast during this two-day competition. On Day 1 each of the 20 competitors will prepare their top recipe for a panel of judges, who will give them marks based on technique, presentation, and of course, taste. On Day 2 the same chefs will be asked to prepare a pasta dish from a table of common ingredients, including one primary ingredient that must be used in all entries.
The two-day combined score will determine the winner of first-place cash and a trophy, which will be presented Wednesday afternoon in the Pasta Competition Area of the Exhibit Hall.
September 19, 2018 | Videos
Josh Keown takes a look at the workshops offered on October 3rd and 4th at Pizza & Pasta Northeast. Read More ›
---
September 18, 2018 | Pizza Headlines
America's Favorite Pizza Topping Has its Day National Pepperoni Pizza Day is Thursday, September 20. Let's celebrate a beloved pizza topping that has reign supreme for the past several decades. What's in pepperoni? Typically cured pork and beef seasoned with paprika, other chili pepper, anise, garlic, salt and sugar. The Look Standard size, thin-sliced Large… Read More ›
---
September 17, 2018 | Pizza Headlines
Educational program kicks off Pizza & Pasta Northeast before show floor opens We are a few weeks away from Pizza & Pasta Northeast in Atlantic City. It's time to start planning your schedule. The Exhibit Hall opens at 11 a.m. on both days of the show, Wednesday and Thursday, Oct. 3 – 4. But opportunities… Read More ›
---