Fort Wayne, Indiana (May 12, 2014) – AccuTemp Products, Inc. has introduced a complete line of combination oven-steamers to their innovative steam-focused cooking products. The new FusionÔ Combi Ovens are available in both gas and electric-heated, half-pan and full-pan models; in countertop, floor and roll-ins, providing from six, up to 20-pan production capacity. All models can be ordered either of two distinct control packages, which are tailored to the cooking sophistication and production needs of the operator.
"Our customers have been asking us for an innovative combi oven that combines high performance with efficiency and ease-of-use with sophisticated control technology. Our new combi is that unique fusion of simplicity with sophistication." according to Scott Swogger, AccuTemp's President and CEO. "Combi ovens have been available for over 30 years. AccuTemp Fusion is the culmination of that experience, combined with the latest developments in control and cooking technology."
All Fusion Models come with a 316-Series stainless steel cooking compartment with coved corners, auto-reversing fan and bright halogen lighting; a rugged door with large triple-glazed viewing window and safety-vent intermediate-stop latch; an attractive, recessed control panel, manual steam injection, automatic cooling and preheating; a self-diagnostic system with alarms; and a HACCP data printout interface.
"AccuTemp Fusion makes it easy for operators to choose an oven size, fuel type and control package that matches their needs; not the dictates of the oven manufacturer," according to David Brinkley, AccuTemp's Vice President, Combi Oven Division. "The Fusion Line keeps it simple with intuitive user-friendly operating controls, an energy efficient trouble-free boilerless steam system and an integrated self-clean system, backed by AccuTemp's reputation for quality, Triple 777 Service and available chef support."
Chefs, owners and specifiers can choose from two Fusion Combi control packages:
Simple, intuitive Level – 1 Standard Controls, with: cook mode touch-pads, simple dial-set and continuous display of current (and set) oven temperature, cook time and humidity; plus six, three-stage cooking programs, two-speed fan, and semi-automatic self-clean system; or
Sophisticated Level – 2 Professional Controls which add: product holding, delta-T, banqueting, low temperature and pasteurization capabilities; a multi-point core temperature probe and optional second probe capability; 150 program cook setting library: a three-speed fan; plus Multi-timer multi-product simultaneous cooking capability; and a choice of four automatic cleaning and descaling programs.
The Fusion Line includes gas and electric-heated, six and ten-pan half-size models, seven and 12-pan full-size models, plus 20-pan half and full size roll-in-rack combis. Several accessories and options are available, including: a compartment spray hose, multi-unit stacking kit, French fry baskets, griddle plats, chicken grease separator and a top-mounted hot or cold-smoking kit.
About AccuTemp Products, Inc.
AccuTemp Products, Inc. is the world's leading supplier of connectionless-boilerless steamers and steam-heated griddles to the foodservice industry. Steam'N'Hold was the first connectionless steamer and remains the only vacuum-capable, variable-temperature steamer. The Evolution Steamer Series combines the dependability of a boilerless steamer, with the option of a manual or auto-fill water connection, while delivering the lowest water usage in its class. The Accu-Steam Griddle features near-instant heat recovery and the most uniform cooking surface temperatures possible in a griddle.
In 2011, AccuTemp introduced a broad line of steam jacketed kettles and tilt skillets (braising pans) to complement their one-of-a-kind steamers and griddles. These high quality lines include self-contained electric and gas heated tabletop and floor-model kettles, plus gas and electric tabletop and floor model tilt skillets.
For more information on AccuTemp's new line of Fusion Combi Ovens, or their family of ENERGY STAR® qualified Steam'N'Hold connectionless-boilerless steamers, Evolution gas and electric boilerless convection steamers, Edge Series line of kettles and tilt skillets or the steam heated Accu-Steam Griddle, call: (800) 210-5907; fax: 260 493-0318; write: AccuTemp Products, Inc., 8415 North Clinton Park, Fort Wayne, IN 46825; or visit: www.accutemp.net.
Beyond the point of sale, connecting the POS system with new tech tools is a great way to increase... Read More ›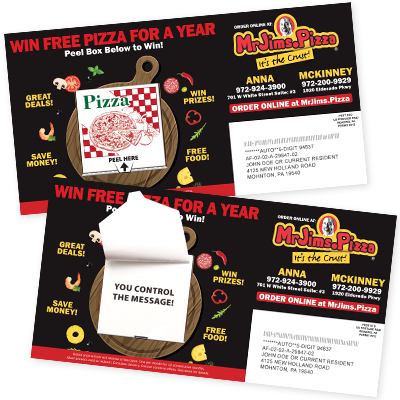 Mail Shark's interactive Peel-a-Box Postcard was designed specifically for pizza shops to improve response to your direct mail campaigns.... Read More ›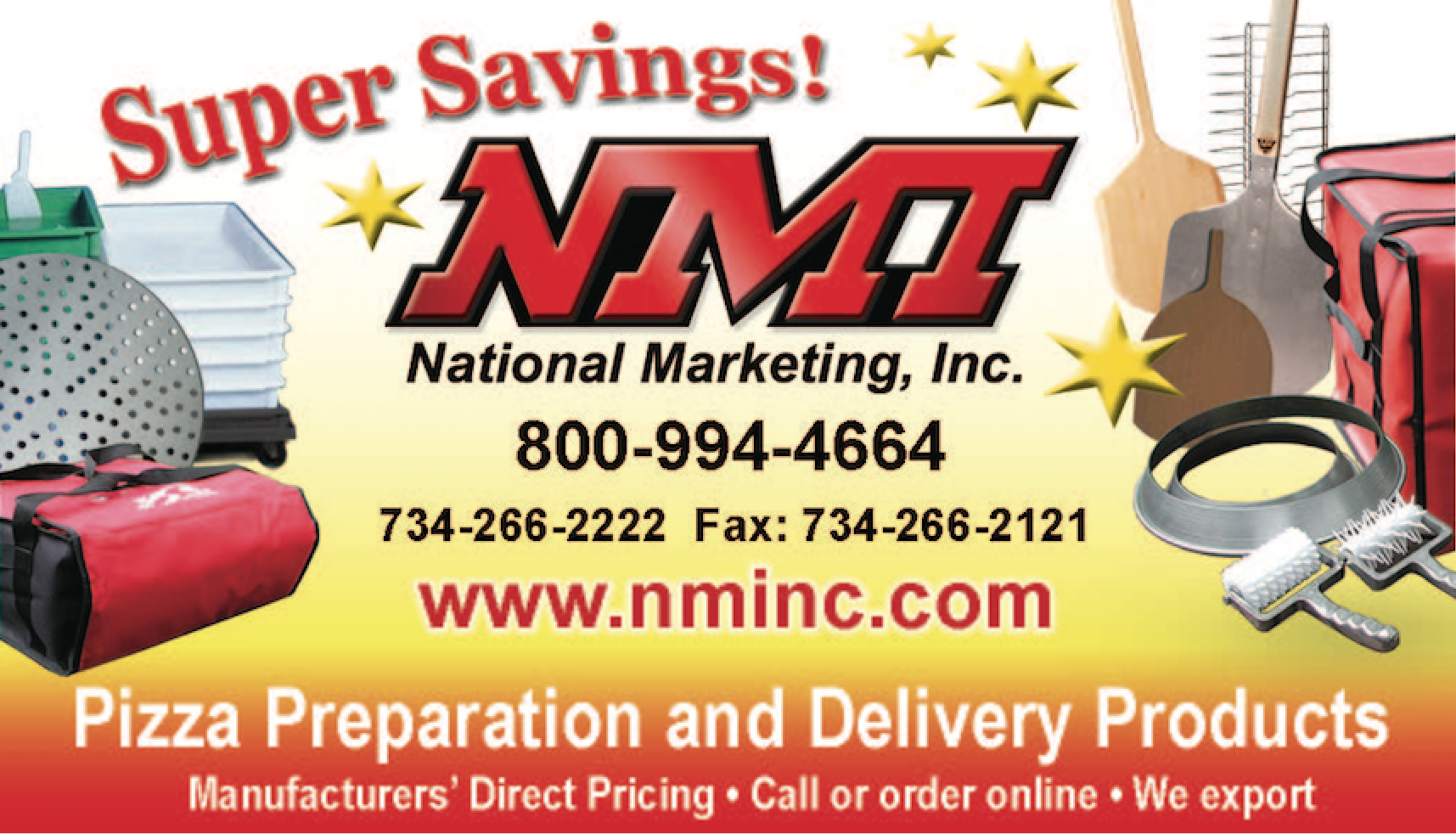 Visit nminc.com for a complete line of Pizza tools.  Cutters available in different sizes and colors.  Specialty cutters such... Read More ›