Customers with regular business phone lines from "legacy" carriers may still be paying as much as $90 per line, while businesses getting their phone lines from their cable TV provider may be paying as little as $20 per line.
Because of this, Internet phone companies may or may not be able to actually lower the cost for phone service.
This is why PizzaCloud has focused on two other aspects: Eliminating loss of business when your Internet goes down and increasing revenue through the use of advanced phone system features.
Here are a few ways a new hosted IP phone system can increase revenue and eliminate outages:
Eliminating busy signals. Do your customers complain about busy signals? Do you only have two or three lines and see them all in use during busy hours? Then you are losing at least SOME business. If a customer frequently gets a busy signal when trying to reach you they may go order online…or they may call someone else! And of course that may cost you not just this order, but all future business from that customer. If busy signals cost you just one regular customer each month, over time that can add up to thousands of Dollars per year lost to competitors.
More efficient call handling. During busy hours does your staff have to put the person to whom they are speaking on hold in order to pick up ringing lines, say "ThankYouForCallingPleaseHold" and go back to the first caller? If so, that is both inefficient and rude to the people who keep getting interrupted. Far better to let the phone system apologize and put the caller on hold for you. In other words, if the call is not answered in say three rings the system can answer, play a message like "Sorry for the delay – we are busy making great pizza! Please stay on the line and we will be right with you", then play hold music or music/hold message loop. The phones are still ringing in the store, but from the callers viewpoint they have been answered. Callers will start hanging up after 50 to 60 seconds of ringing, but will wait for several minutes if hearing music or music/messages.
Start of call "upsell" messages. Properly implemented, upsell messages can generate quite large increases in requests for add-on items, without annoying the callers. There are some key rules that need to be followed:

The messages must be short – just 5 or 6 seconds. A greeting/locator message and mention of ONE add-on item. i.e. "Thank you for calling Super Pizza Dudes of Cincinatti. Have you tried our Cinnamon bread sticks yet?"
Messages should not be your low cost special, but an add-on item. Goal is to drive the average ticket up a bit. The customer already called you, so no need to lead with a low cost special.
Rotate multiple messages. Ideally, have four or more messages and the phone system randomly picks one for each caller. Since you have so many repeat customers, over time this will lead to multiple add-on items. Caller hears salad one time, wings next time, maybe a dessert item next time.
Alternately, when you ARE running a big special, or plan to have an event based special around something like the Superbowl, get the word out ahead of time.
This is also a great way to get the word out about catering, party rooms, new items – anything that you want your customers to know about.

Put together a good music/message hold loop. This is where you put longer messages, talk about multiple add-on items, specials etc. Again, a few common sense rules:

Do not be too cute or cliche. A customer who ends up on hold for four or five minutes will hear this loop multiple times…If it is annoying you are going to lose that call.
Choose background music without vocals, and something calm. Be sure the volume level of the music drops during the messages.
Set the general volume level fairly low. If you call it and find yourself holding the receiver away from your ear, so will your customers.
Have it professionally done for you. PizzaCloud does this at no charge for our customers because we know it has a huge impact.

Proper caller ID integration with the POS system. Some VoIP providers cannot integrate with the POS systems to deliver callerid.  Using the Vertex callerid box from Callerid.com, Pizzacloud can integrate with any POS system that can integrate with the legacy "Whooze Calling" analog units.  But we also can integrate directly with a number pf POS systems without using any hardware.
After hours messages. Instead of just getting no answer before and after hours, play a message that gives your hours and reminds callers that they can order online 24 hours a day and schedule for later delivery. This can help capture early morning calls from businesses wanting to place large catering orders for lunch time.
Cellular Backup Internet so that when your Internet fails everything stays up – phones, web order flow, credit card processing and anything else "mission critical".  This is part of our standard offering and is included with the phone service.
The majority of our customers see the largest benefit from the start of call upsell messages, followed by eliminating busy signals. Putting it all together, our average customers reports an increase in revenue of between $500 and $1,000 per month. Until a few months ago that was $350 to $750. Then we added the ability for our phone system to play a random selection from a set of upsell messages. We immediately started getting reports of even larger increases. Of course, your results may vary, but virtually every customer sees some reasonable increase.
Please contact PizzaCloud for more information:
John Scully
Chief Cook and Bottle Washer
PizzaCloud
1-866-511-5521 Option 1 TSales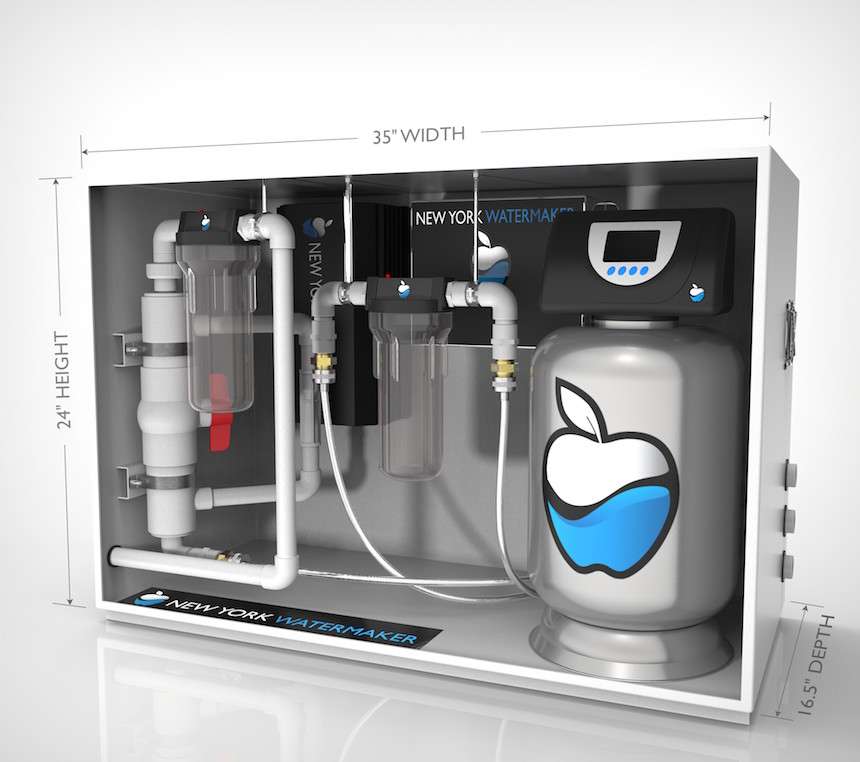 There's no place in the culinary world like New York City. From the famous and impossible to replicate, pizza... Read More ›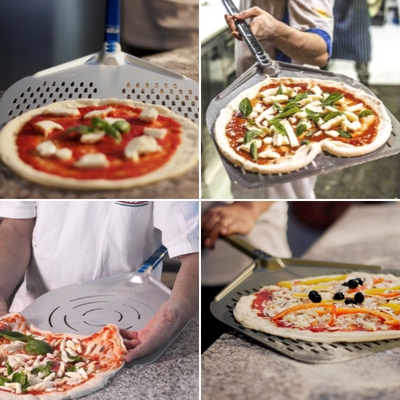 The aluminum pizza peels by Gi.Metal are designed for the professional pizzaiolo looking for lightness, functionality and long lasting.... Read More ›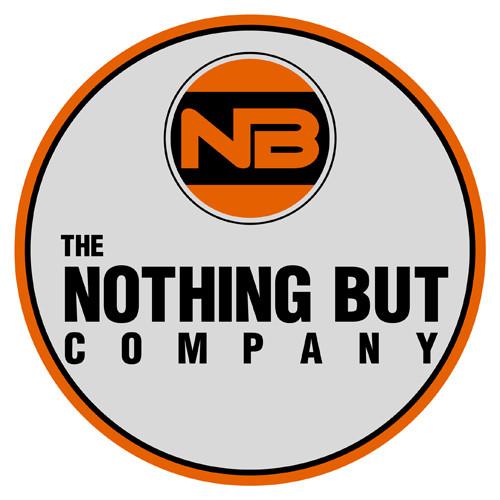 Arrow P22 and P35 Staplers and Staples Most Popular For Pizza Restaurants The Nothing But Company (www.nothing-but.store) proudly sells Arrow... Read More ›