Expand your brand recognition with affordable glass cheese shakers customized with your business logo. Let customcheeseshakers.com help your bar, restaurant, pizzeria, shake out from your competitors.  Customcheeseshakers.com can produce one color, full color, or frosted (etched) look branded cheese shakers for your business. Proudly using an industry leading product 8oz. glass shaker with standard chrome plated perforated top packed 1dz.  In addition to your logo or message printed directly on the piece, this smooth surfaced cheese shaker is easier to clean when compared to the dated swirled glass shaker.  Custom cheese shakers are available in quantities as low as 48pc.
Here are some ideas on custom cheese shaker uses:
The obvious – replace your ordinary cheese/pepper shakers with custom shakers with your company's logo and make a statement on each of your tables!
The perk – give away a custom shaker with your logo to your customer with a qualifying purchase (example purchase two extra-large pizzas and receive a free cheese shaker) you can use any item or items as a qualifying purchase get creative!
The catering statement – what better than placing your filled custom cheese shakers at your catering event, next to your pasta, soup, pizza, etc.  Allowing all that attend the catered function to know exactly who catered the event.
The retail – have a famous, or soon to be famous restaurant, bar, or pizzeria? Display some of your empty shakers for sale to your customers.  You will be surprised to see how fast they shake out the door!
Fill me up & take me home – as a retail option, offer to fill your custom shaker with your own grated cheese, or crushed red pepper, or any other fill for that matter.  Your customer will enjoy taking part of your brand home with them!
Check please – have your server, or bartender present the check in your custom shaker.
Pen caddy – sick of pens lying around your point of sale? Simple fix… remove the top and designate a custom shaker to keep your pens neat and upright while making a statement of branded organization.
The functional favor – how about a custom shaker as a wedding or shower favor, in addition to an event giveaway…fill them with wrapped candy or a surprise of your touch to shake things up a bit!
Shake you very much for taking your time to read our product showcase!
Visit us today at www.customcheeseshakers.com or call 1-844-424-logo (5646)
If you've found it challenging to justify upgrading to EMV when a large percentage of your sales are card-not-present... Read More ›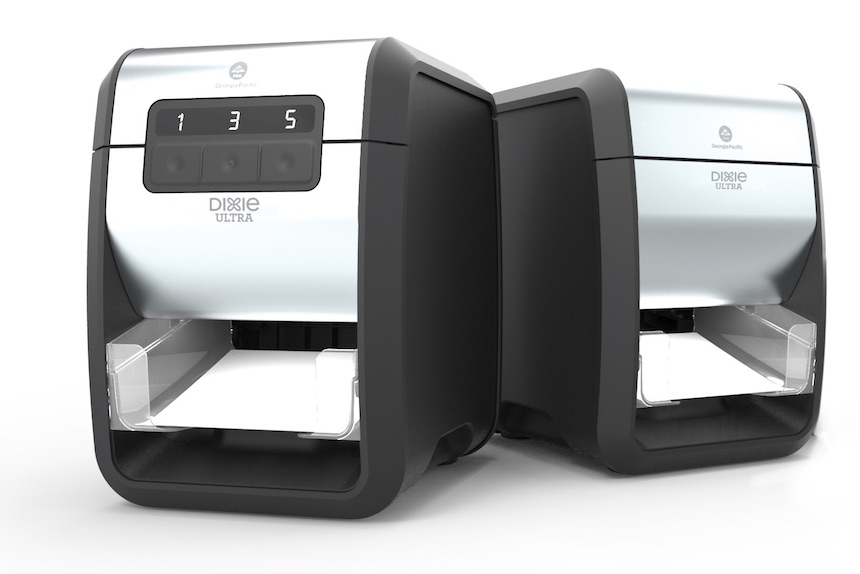 GP PRO showcased the innovative napkin solution during the recent National Restaurant Association Show ATLANTA—June 12, 2018—GP PRO, a... Read More ›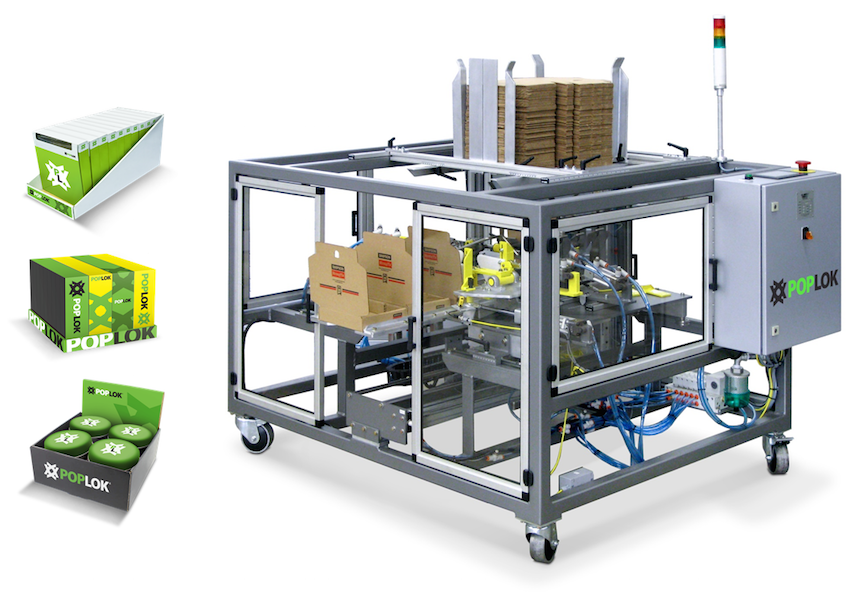 The Paxiom Group has expanded its line of tray formers with small businesses in mind. The cost-effective PopLok® VS... Read More ›