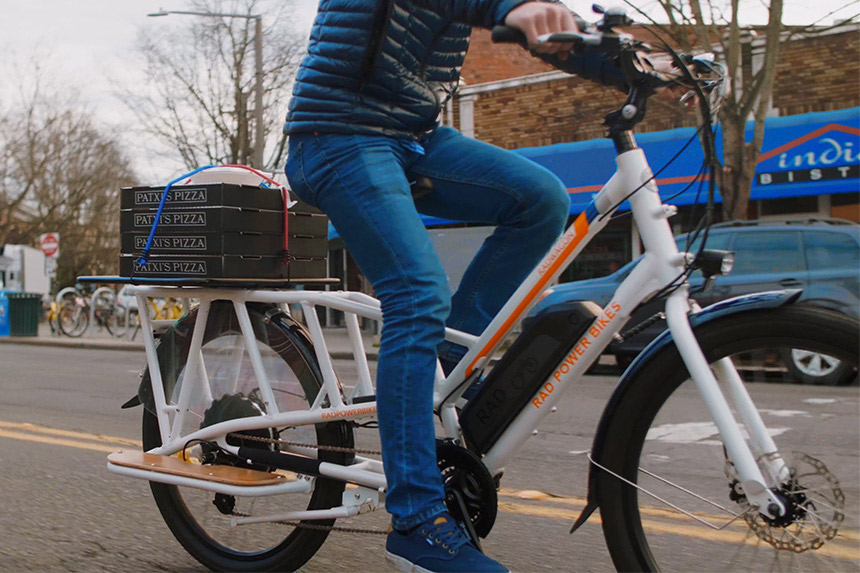 Designed by cyclists in Seattle, WA, ebikes from Rad Power Bikes are built to help you get more done in less time, without the need for major investment in a car, truck, or other expensive equipment.
Eco-friendly with zero carbon footprint, our cargo ebikes have the capacity to haul whatever you're in the business of delivering – pizzas, or anything else you need to move!
Cargo Bike Options:
RADCITY "THE URBAN UTILITY CARGO EBIKE"
With an integrated rear rack, optional front rack, and modular baskets, the RadCity is the go-to rig for messengers, couriers, and anyone looking to accelerate deliveries of small to medium sized orders.
RADWAGON "THE ORIGINAL HAUL-IT-ALL CARGO EBIKE"
With 350 lbs of cargo capacity, 750W motor, and integrated rear rack, and extra long wheelbase makes the RadWagon the most powerful, durable, and easiest to ride cargo ebike in the market today. Universal front and rear racks make customization a snap. Install as needed to meet your unique delivery fleet needs.
RADBURRO "THE BUILT-FOR-BUSINESS CARGO ETRIKE"
Leave your competition in the dust! With a payload of 700 lbs, a 750W motor, and moto-spec forks, wheels, and hydraulic disc brakes, the RadBurro with insulated cargo box attachment is simply the best and fastest way to get large orders, or multiple orders, around the city. Perfect for food truck adaptations too, call us for details!
We are a group of dedicated ebike enthusiasts, product designers, and entrepreneurs with a passion for business and technology. Since its inception in 2007, Rad Power Bikes has been at the forefront of electric vehicle development, pioneering technologies from high capacity lithium-ion batteries to ebike status gauges.
After years of product refinement, our ebikes are now ready for use in commercial markets. As the experts in our field, we build great bikes and provide exemplary service and support to keep customer fleets running at their best. In addition to dependable product and industry-best pricing, we have a full-time customer support team who provide same day responses to all issues in the field.
We have spent the last 10 years revolutionizing the consumer ebike market and we're ready to take what we've learned to improve operations across the food delivery landscape!
For more info, visit us online at: https://www.radpowerbikes.com/pages/commercial-local-deliveries
Rad Power Bikes, Seattle, WA
Tel: 800-939-0310
email: b2b@radpowerbikes.com
https://www.radpowerbikes.com/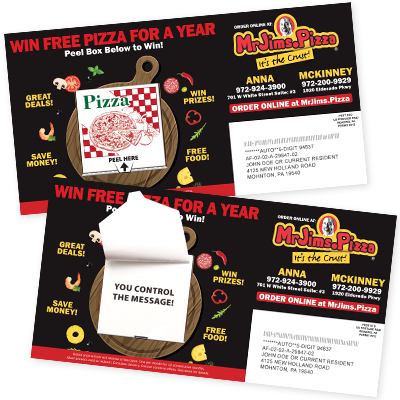 Mail Shark's interactive Peel-a-Box Postcard was designed specifically for pizza shops to improve response to your direct mail campaigns.... Read More ›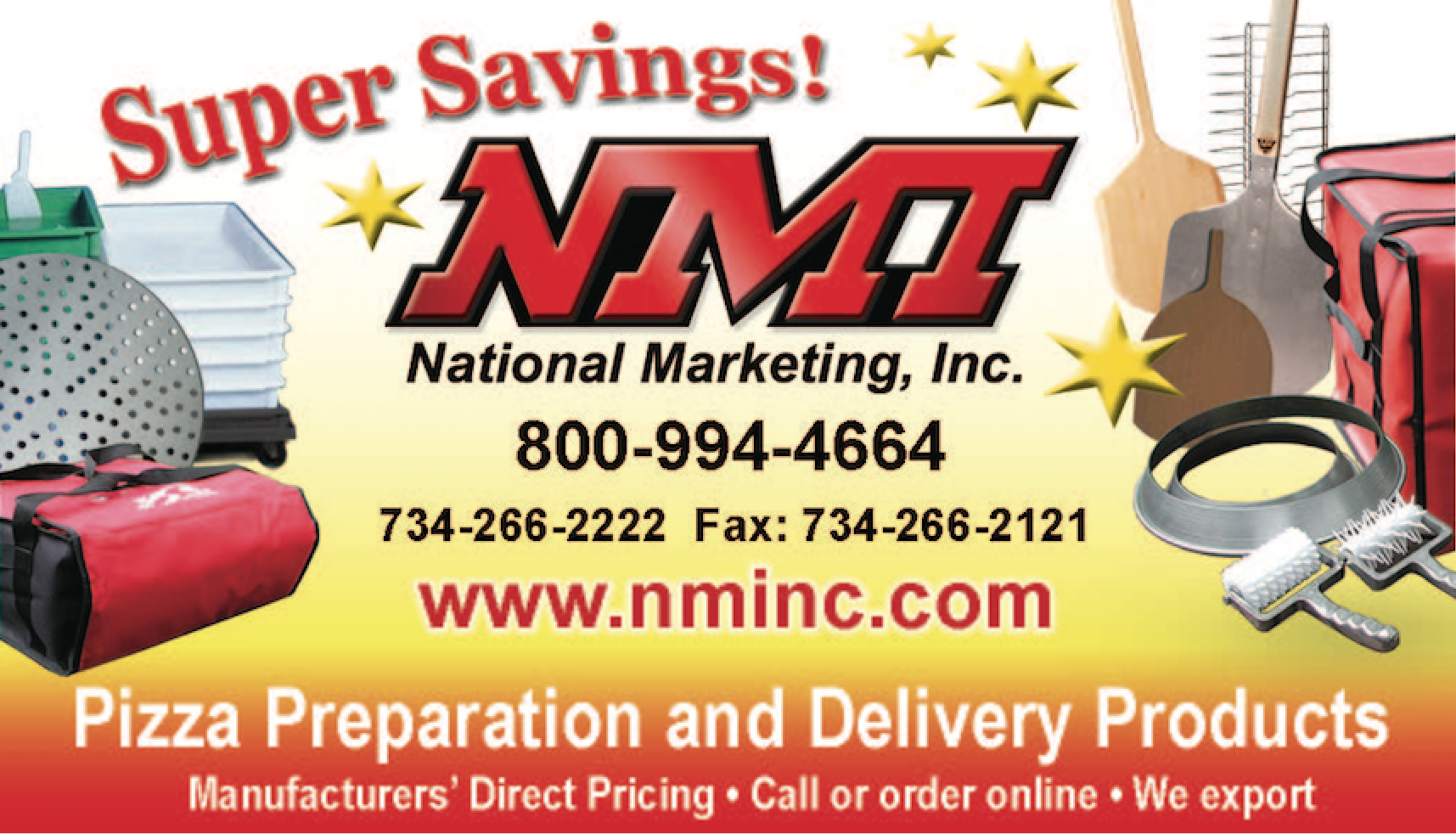 Visit nminc.com for a complete line of Pizza tools.  Cutters available in different sizes and colors.  Specialty cutters such... Read More ›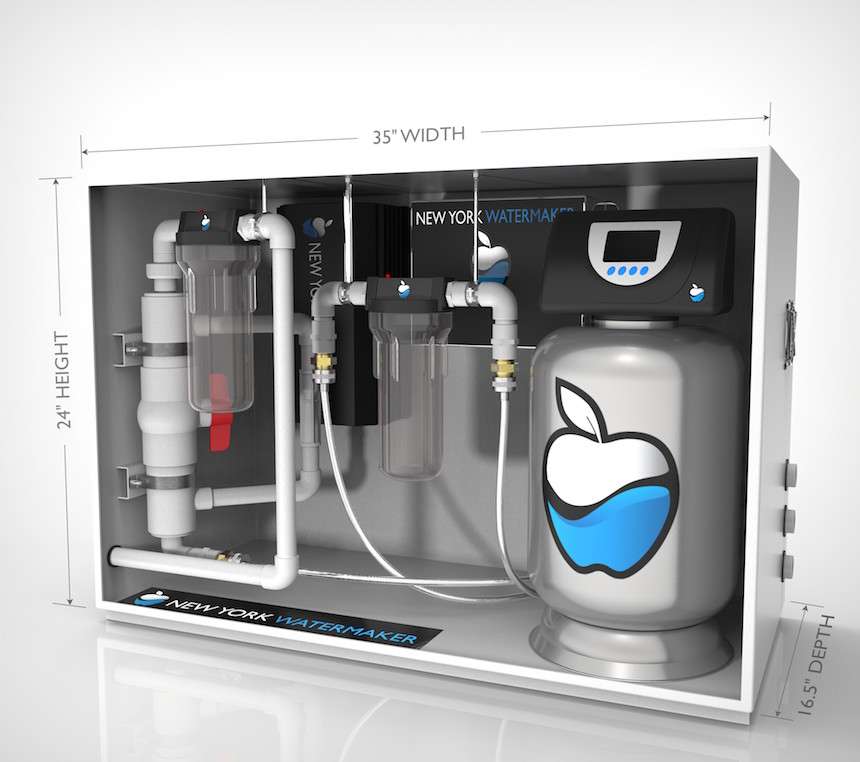 There's no place in the culinary world like New York City. From the famous and impossible to replicate, pizza... Read More ›