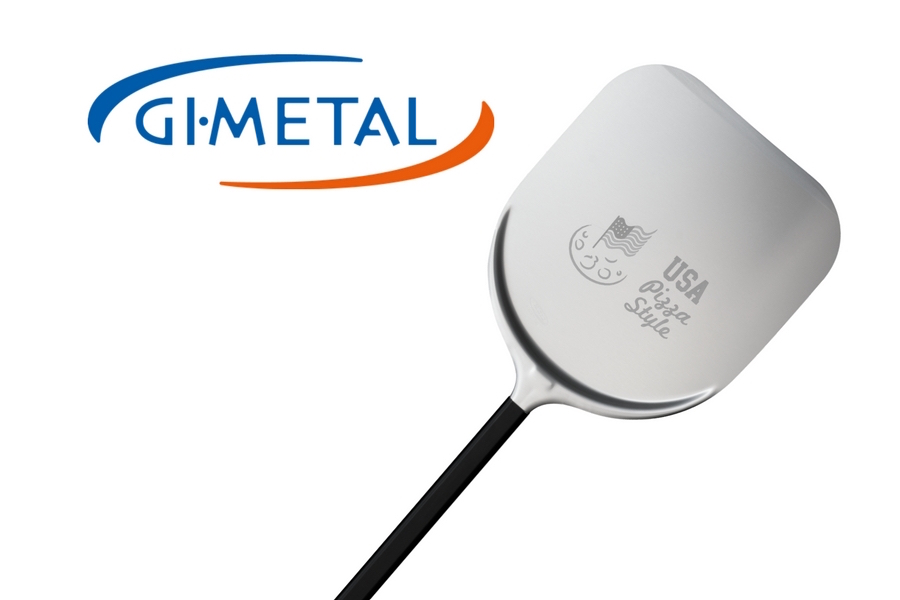 America line was born to enhance the work of American pizza makers  preparing their traditional pizza pies. A unique combo of tradition new materials and lastest technology. Made in Italy and Us approved.
Features:
Quality material:  neutral anodised aluminium head and black anodised handle.
Rigid: the  thickness  gives rigidity  and guarantees a firm head, able to raise even the heaviest pizzas. The head-handle joint consists of the insertion in the handle of the head extension blocked internally by two cones with expansion joint.
Long lasting: stop changing your peel every month. America line peels are made to last.
Practical : the  rectangular  head  provides  the  perfect  housing for pizza with a very large curve radius, dropping to the base. The frontal edge is milled in order to help the correct gripping of the pizza.
Ergonomic: the 1.37/0.70 inches handle is solid with 0.05 inches thick aluminium.
About Gi.Metal
Gimetal is manufacturer leader in Professional Pizza Accessories all over the world. Established in 1986: 30 years of creativity, innovation, research & development merged to give birth to the excellence in pizzeria tools. Gimetal group is formed by Italian HQ and two branches in two of the most important pizza markets: USA (2004) and Brazil (2011).
Gimetal's been working for over 30 years in a long term co-operation with thousands of pizza makers and chefs in restaurants, fairs and schools around the world to find out the right solution for each of them. Always looking for excellence, Gimetal offers a wide range of over 600 items for the professional use in Pizzeria.
Gi.Metal Usa Inc.
203 Commercial Drive – 60560 Yorkville, IL.
Phone 630-553-9134 Toll Free 800-952-8350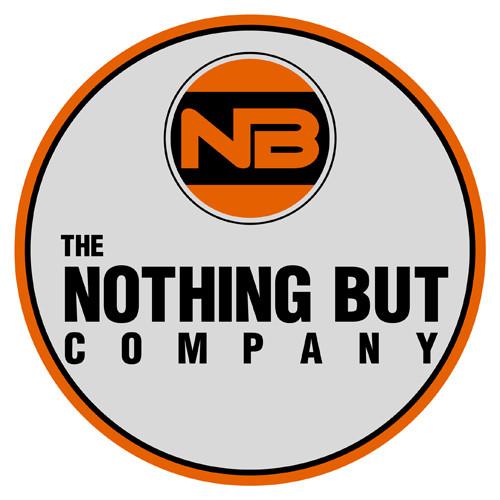 Arrow P22 and P35 Staplers and Staples Most Popular For Pizza Restaurants The Nothing But Company (www.nothing-but.store) proudly sells Arrow... Read More ›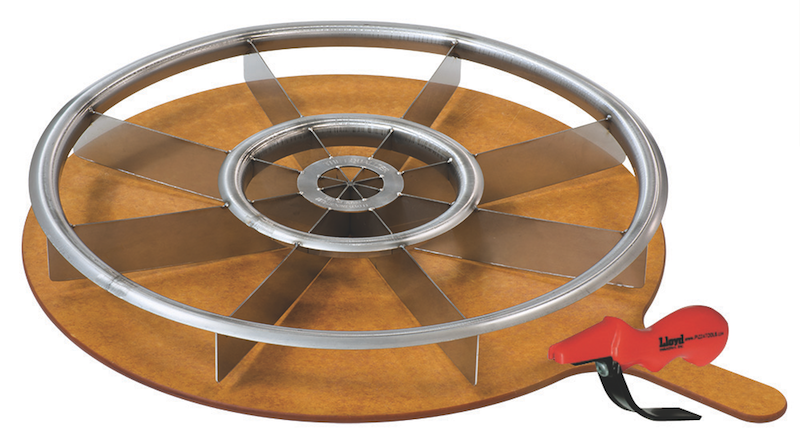 Product: The Equalizer®, Equal Slice Pizza Cutter Company: LloydPans The Equalizer® is a precision pizza cutting tool designed... Read More ›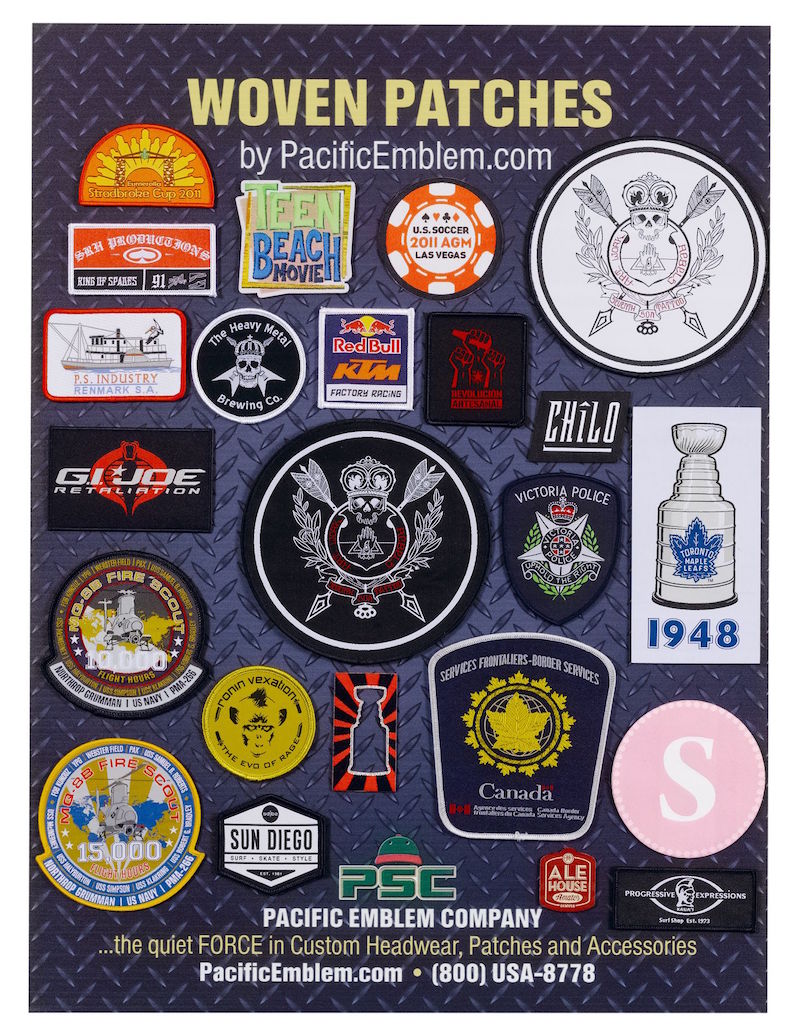 Let Pacific Emblem Company make some cool, custom patches for your pizzeria, craft beer pub & restaurant Since 1985,... Read More ›