If you're one of the thousands of pizzerias that sells pizza by the slice, the Pizza Tong may be the perfect addition to your store.  The new pizza utensil helps your staff easily comply with health regulations while leaving a great impression on your customers.  The Pizza Tong was created by John Scavo, owner of Giovanni's Pizza and Pasta out of New Jersey.  Scavo totes over 45 years in pizza industry and says he created the Pizza Tong because he saw there was a need for it.  "Everyone I demonstrated the Pizza Tong for in my area has already bought half a dozen," affirms Scavo.
Impress your customers and the board of health
"The road to the Pizza Tong began when we got a bad review on Yelp.  An employee had touched a customer's pizza slice with their hand on their way to warming it up.  Now, even though it was a cold slice that afterwards went into a 500 degree oven, it gave the customer a negative experience which in turn reflected poorly on our brand.  I have always been an advocate of avoiding direct contact with the pizza even when it's cold but after this incident I saw there was real demand for a solution to this problem," says Scavo.
The Pizza Tong is made of a high quality, heavy grade stainless steel.  What makes it so unique is that it acts as a spatula and tongs in one.  It is ideal for taking hot pizzas out of the oven with its heat resistant handle.  The tong component allows you to grip the pizza firmly, avoiding slippage, while the spatula underneath acts as a support, providing a flawless serving experience each time.
Reduce waste
"I've been a lot of places with white plastic spatulas that get dirty, end up looking filthy and have to be thrown away," says Scavo.  "The Pizza Tong is dishwasher safe so you can use it over and over again." With the Pizza Tong your staff won't have to worry about putting on or changing out gloves.  Reducing the use of gloves while serving pizza slices can save time and money while still complying with health codes.
To find out more or to get your hands on this hands-free utensil, go to www.ThePizzaTong.com and order online today.  For other Pizza Tong related inquires you may contact John Scavo directly at (908)507-7557 or sarmento@81@yahoo.com.
Disposable foam cups and food containers have always offered food and beverage service operators several important advantages. They're more... Read More ›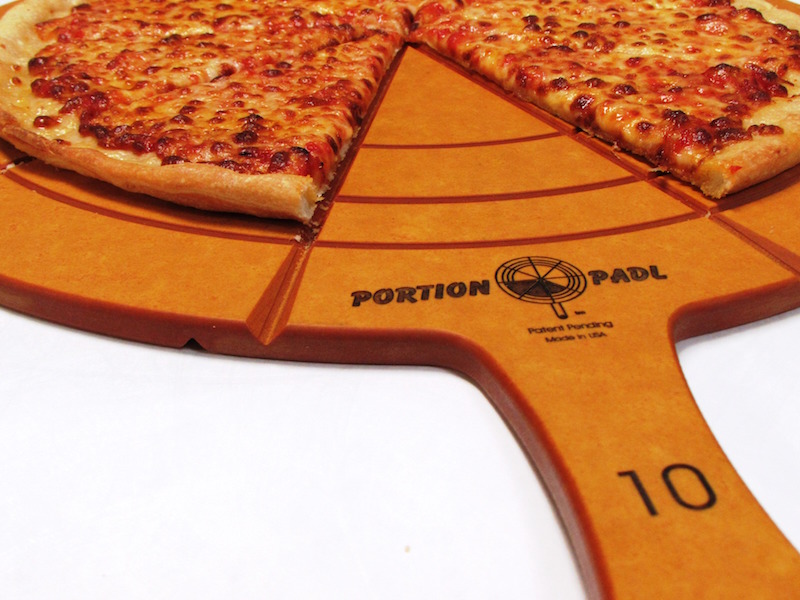 Now that the FDA menu labeling law is in in effect, chains of 20 or more serving freshly prepared... Read More ›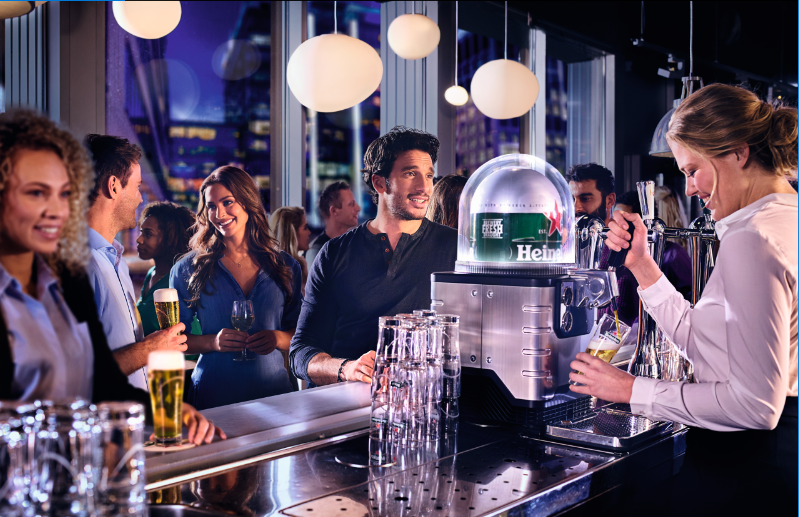 White Plains, NY, (April 17 2018) – HEINEKEN USA will introduce BLADE, it's innovative countertop draught system, at the... Read More ›