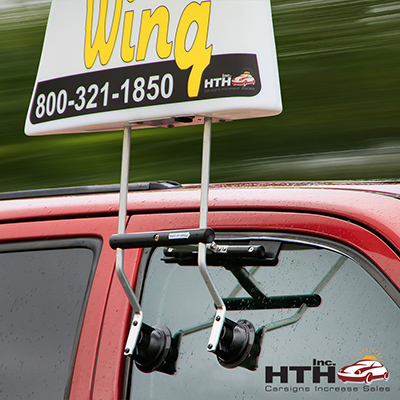 The new HTH window bracket features a more durable, more adjustable and more stable design that will increase the longevity of your window-mounted car sign.
The new and improved HTH window sign bracket is more secure, more adjustable and more durable than before and is guaranteed to bring your window sign to the next level. New suction cups provide a stronger, more secure hold and can be fastened and removed with the turn of a switch. The frame is now constructed entirely of aluminum and ABS plastic, which maintains its light weight while providing stronger support and more security while driving. In addition, the frame is held together using stainless steel hardware that will not rust in the rain. The new bracket also features an adjustable center bar and two adjustable window clips that allow your sign to better conform to the shape of most vehicle windows. If you already own a window-mounted sign, then this new bracket will make it much more durable and will provide a better overall user experience. If you are considering purchasing a car sign but aren't sure whether a window sign is the right choice, then this new window bracket is definitely something to consider. Window signs are great options for all delivery drivers, but especially for those driving vehicles with sunroofs or other features that would prevent the ability to use a roof-mounted sign. Regardless of whether you already have a window sign or are considering getting one, this new window bracket will provide more durability, can be more easily adjusted and will ultimately provide a longer life for your sign and a better return on your investment.
When you choose HTH Inc. products, you are choosing the most recognized car signs in the industry. While they are often imitated, only our high-quality, durable car signs and sign parts provide the best return on your investment for advertising your company and generating more business.
Company Name: HTH Inc.
Phone Number: 407-629-0012
Web Address: www.hthsigns.com
Email Address: sales@hthsigns.com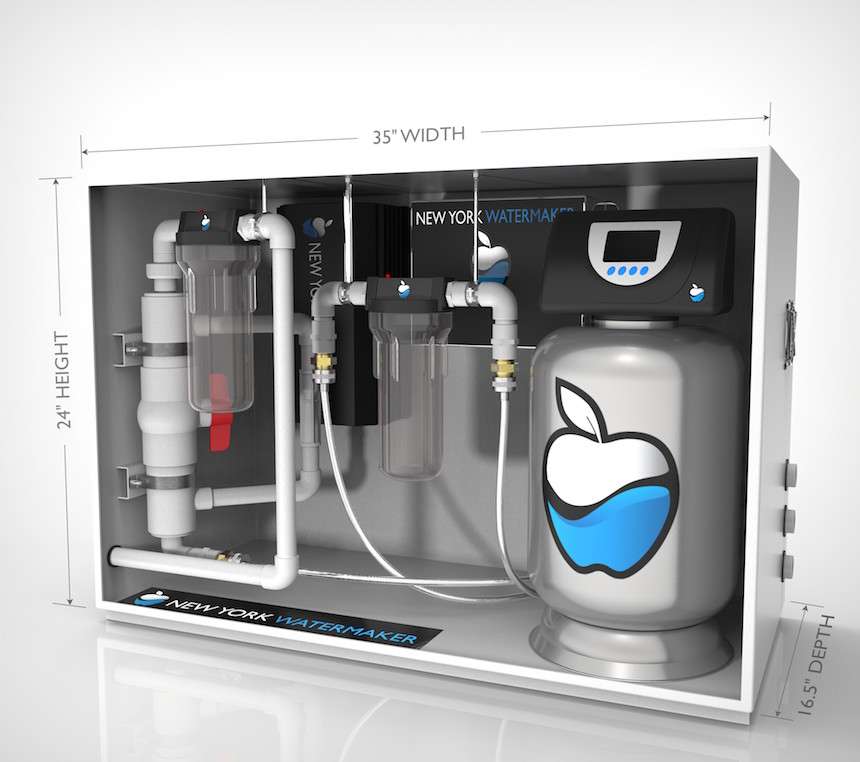 There's no place in the culinary world like New York City. From the famous and impossible to replicate, pizza... Read More ›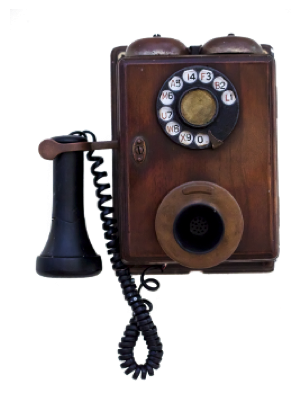 Customers with regular business phone lines from "legacy" carriers may still be paying as much as $90 per line,... Read More ›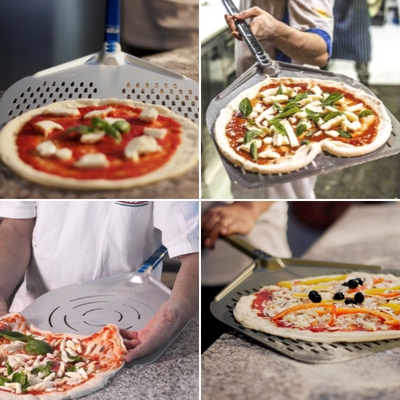 The aluminum pizza peels by Gi.Metal are designed for the professional pizzaiolo looking for lightness, functionality and long lasting.... Read More ›