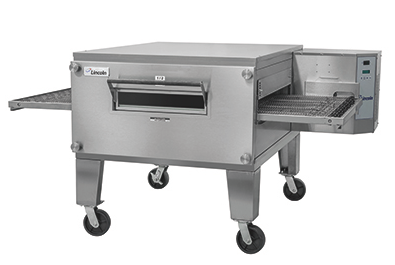 Lincoln introduces the 3240, a large conveyor oven available in both gas and electric versions. With its 32 inch wide conveyor belt and 40 inch long bake chamber, this oven now provides a higher capacity for your high demand pizza making operation. With the ability to triple-stack your ovens, as your business grows, so does your ability for more output. The ability to have this flexible growth is a key to successful business and happy customers.
This oven is also easy to operate. A digital control, single on/off power switch, and a microprocessor controlled bake time/conveyor speed are standard. An improved view vacuum fluorescent readout displays set temperatures in degrees (F° or C°), conveyor belt speed, thermostat indicator light, and diagnostic messages for easy troubleshooting. All settings are automatically locked out to eliminate accidental change.
The 3240 is designed for durability and easy maintenance. The front of the oven is completely removable for full access, and the stainless steel interior makes it easy for operators to clean and maintain the equipment. The critical components are shared with Lincoln's legacy ovens, which mean years of field tests and proven reliability.
Lincoln's patented FastBake® technology has been improved for this oven. The technology increases the heat transfer to food by using large diameter, high air mass columns of air moving at lower velocities. Not only does this increase heat transfer (5% to 10% more than original FastBake), but it decreases bake times up to 35 percent. By using lower velocity air, the noise levels are also reduced. This oven is 7dB quieter than the alternatives… a noticeable difference in today's open kitchens.
FastBake is just one of the elements giving this oven remarkably energy efficient performance. While baking, this oven is almost (within 2-3%) as efficient as the Lincoln 1600, which has been proven as the industry's energy efficient leader while cooking.
Even with this high performance, this oven is remarkably affordable. Its price point is similar to the Lincoln 1400, which offered (before now) unmatched value in a conveyor oven this size. The 3240 also includes the stainless steel interior standard and twice the warranty of the 1400.
With its FastBake-driven high performance and low price, the Lincoln 3240 offers the value that today's restaurant owner demands.
About Lincoln:
Lincoln, part of the Manitowoc Foodservice portfolio, designs, manufactures, and markets commercial and institutional foodservice cooking equipment. In 1982, Lincoln introduced a line of forced hot-air conveyor ovens called Impinger® ovens. Impinger® ovens cook most foods approximately two times faster than standard convection ovens and two to four times faster than conventional deck ovens. Lincoln manufacturers a family of Impinger® ovens with various capacities and space requirements.
Lincoln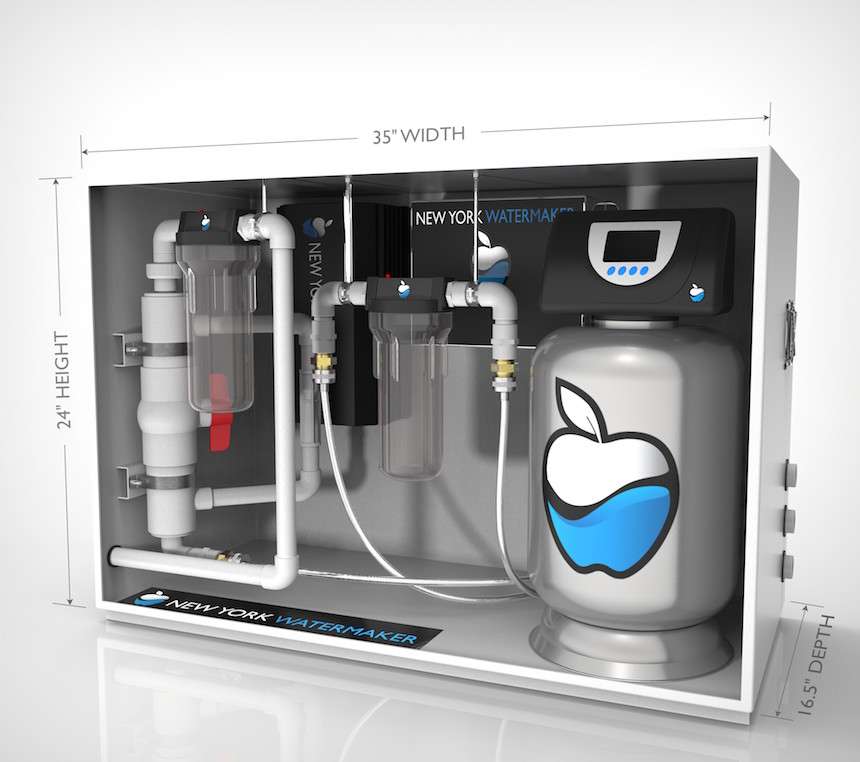 There's no place in the culinary world like New York City. From the famous and impossible to replicate, pizza... Read More ›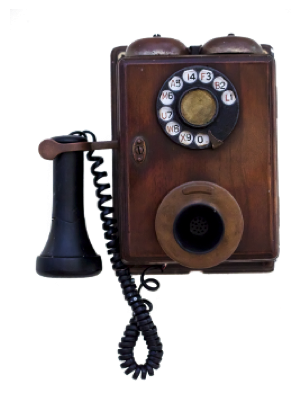 Customers with regular business phone lines from "legacy" carriers may still be paying as much as $90 per line,... Read More ›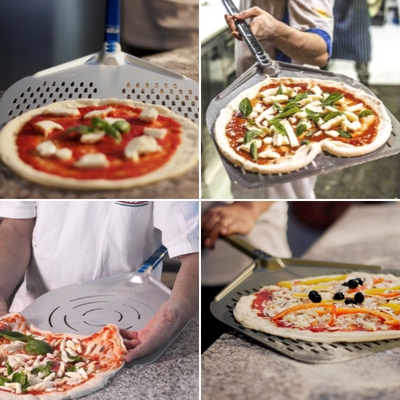 The aluminum pizza peels by Gi.Metal are designed for the professional pizzaiolo looking for lightness, functionality and long lasting.... Read More ›