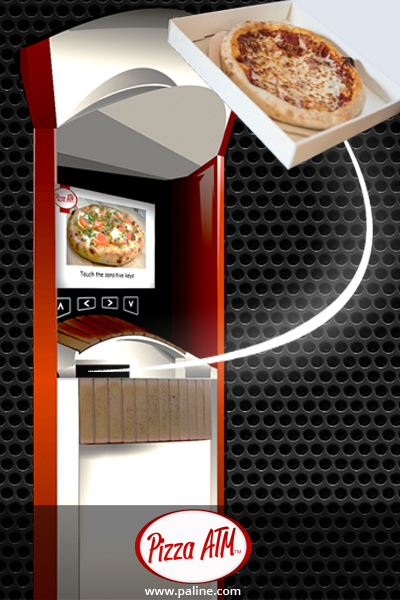 Looking to increase revenue? Try selling your pizzas in a Pizza ATM vending machine. That's right. This pizza vending machine will store, cook, and serve your own pizzas in just three minutes.
PALINE is proud to announce that the Pizza ATM vending machine is finally in the United States and is here to answer for today's 24/7 on-demand mindset. According to PMQ Pizza Magazine's 2016, consumers prefer premium pizza, and they want it as quickly as possible. With the Pizza ATM vending machine, customers now have the possibility to buy their favorite freshly cooked pizzas from their favorite place at any time of the day. How convenient is that?
How does it work?
Using the Pizza ATM vending machine is like using a traditional bank ATM. Customers swipe their card and 3 minutes later, they get a fresh, hot pizza instead of bills.
The machine does not make the pizzas, nor are they frozen. They are handmade in your kitchens, stored in the temperature-controlled refrigeration unit, and cooked to perfection in the proprietary convection oven of the Pizza ATM vending machine. This automated delivery is revolutionary and consumers will quickly realize that automation does not sacrifice quality for convenience.
The pizza dispenser is not new to the market nor is it a prototype. It has been successfully operating in Europe for 14 years and has been providing long lasting reliability. It really works!
Your quality pizzas. Your brand. Your logo.
The ATM-style pizza vending machine sells primarily to existing pizzerias and restaurants as an extension of their brand and their restaurant itself. Not only do businesses sell their own quality pizzas, but they also brand the entire experience. Brand awareness can be done by wrapping the machine with custom signage and streaming advertising on the screen. The machine also provides the operator with full remote communication for real-time sales and inventory data, remote error and shutdown detection, and even creates promotional offers and coupons.
Is the Pizza ATM vending machine right for you?
 Are you an entrepreneur or an existing business in the pizza industry ready to boost your bottom line without any additional labor costs? Then YES! This is the right machine for you.
The Pizza ATM vending machine costs $55,000 and offers an exceptional 1-year average return on investment (ROI). To put it in perspective, at $10 per pizza, existing Pizza ATM vending machines selling 25-30 pizzas per day average $60,000-$70,000 in one year. Top leading Pizza ATM machines make upward of $90,000 in one year selling 40+ pizzas per day. These dispensers are well managed and well located in high foot traffic environments.
With PALINE's Pizza ATM vending machine, operators can sell more pizzas to more customers without hiring more employees or building new stores.
About the company
PALINE is a distribution and marketing company based in Cincinnati, Ohio. It is currently establishing a network of Regional Distributors in the United States and in other countries to market the Pizza ATM vending machine. PALINE's Distributors engage in the sale, project support, installation, training, and servicing of the machines located in their territories.
PALINE's vision is to revolutionize pizza distribution. Its mission is to provide greater convenience for consumers and a better quality of life for business owners in the pizza industry.
Send PALINE a message at www.paline.com to get started on your project today!
Disposable foam cups and food containers have always offered food and beverage service operators several important advantages. They're more... Read More ›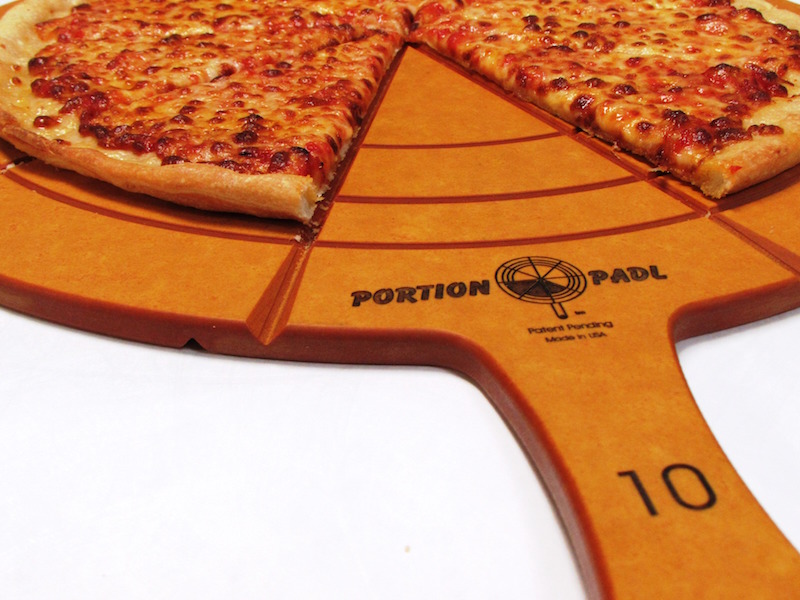 Now that the FDA menu labeling law is in in effect, chains of 20 or more serving freshly prepared... Read More ›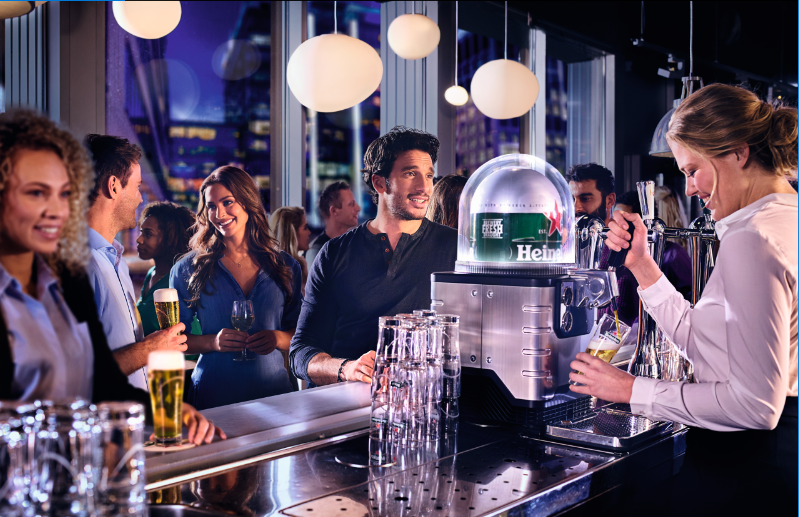 White Plains, NY, (April 17 2018) – HEINEKEN USA will introduce BLADE, it's innovative countertop draught system, at the... Read More ›