NMI has been in business for 35 years serving the Restaurant and Fast Food Industry. Awards have been earned for roll outs from many of the major chains and custom products for many of the small to midsized businesses.
We ship Internationally, work with end users and other distributors.  One of our specialties is custom orders.  Examples are peels, aluminum products, bags, and laminate boards.  Many of our bags, peels and laminate boards can be logoed.
We have many proprietary items: Beverage Carriers, Driver Security Drop Boxes, Pizza and Baking Peels, Thermal Delivery Bags, Plastic Pan Separators and Lids.
In 2013 we added our newest addition, a line of Krea Food Gun Sprayers and accessories from Switzerland.  These sprayers are used for applications such as oil, glaze, jelly and chocolate.
Specializing in Pizza Prep and Delivery, NMI stocks 37 different styles of Thermal and heated Delivery Bags and Elements.  We also stock several different sizes of wood and aluminum pizza peels and laminate boards. We carry a full line of MPI, Mr. Peel, Inc. baking peels.  The wood peels are made of Aspen wood and are very popular.  The Aluminum peels have a patented design blade and handle.  The finest in the Industry. The laminate boards are made of a "Richlite" material that is a laminate wood material that carries an NSF listing, is dishwasher safe, and will withstand temperatures of 350⁰.
If you are looking for a screen, pan or disk for your particular operation, call NMI and we will be glad to help find one that will fit your needs.  We distribute for multiple pan, screen and disk manufacturers.
Pizza shops and many restaurants use pizza tools in their business.  Check our NMI line of cutters, dockers and grippers.
If you have a concept for a product that would better your business, call NMI for a Free Consultation. We specialize in helping businesses with custom products for application and marketing.
Our dough trays and scrapers are used nationwide.  Available in white and colors: Blue, Red and Green.
They have a 5-year warranty, and are made with a proprietary formulation of resins that reduce cleaning time of the tray by as much as 70%.
If your pizza boxes are sagging, try one of our 3 different sizes of box lid supports, 1-1/2", 2" and hockey.
Your customers will appreciate a clean box lid when they get their pizza.
Prairie View Industries has been one of our Vendors for many years.  They have a complete line of Aluminum products, racks, shelving, ramps and many other styles of carts and equipment stands.  Check out our special pricing on the complete line of PVI products.
1-800-994-4664
If you've found it challenging to justify upgrading to EMV when a large percentage of your sales are card-not-present... Read More ›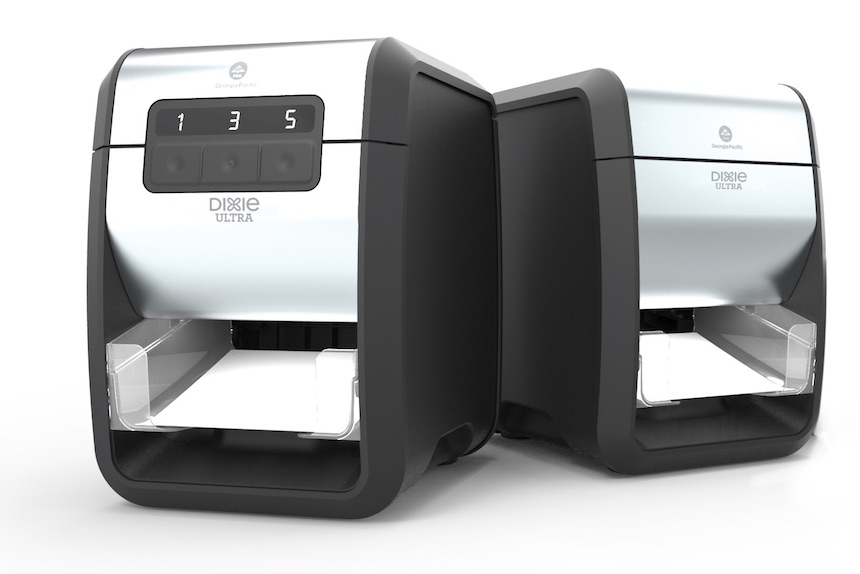 GP PRO showcased the innovative napkin solution during the recent National Restaurant Association Show ATLANTA—June 12, 2018—GP PRO, a... Read More ›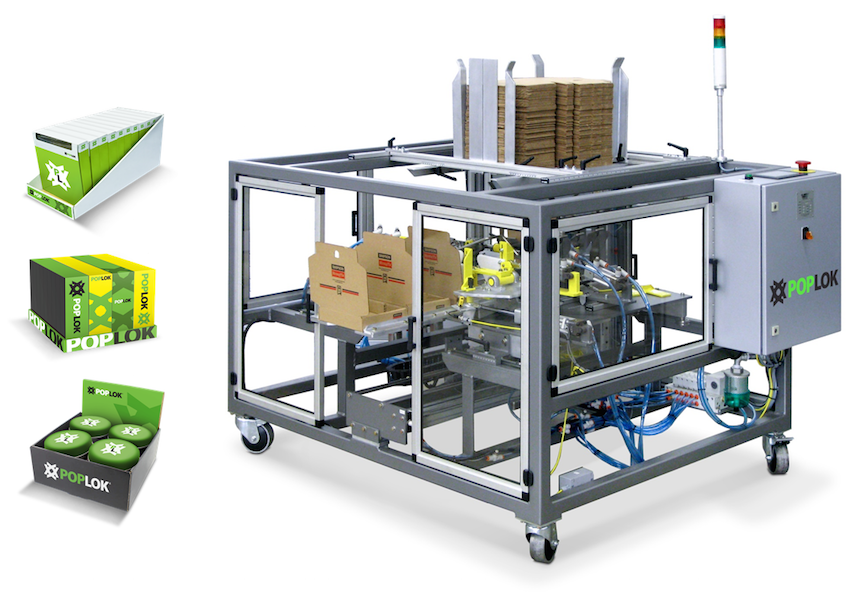 The Paxiom Group has expanded its line of tray formers with small businesses in mind. The cost-effective PopLok® VS... Read More ›