Visit Mr. Peel, Inc. to shop for different styles and shapes of wood, aluminum and laminate baking peels.  Mr. Peel, Inc. has taken great care in preparing a peel line that reflects the important details integral to the comfortable handling and functional use of a peel.
Some of the most important features regarding wood peels are:
*Handle Comfort:  Mr. Peel has completely rounded the sides of our peel handles, creating the most comfortable handle available on wood peels.
*Glue Joint: Mr. Peel uses the latest radio frequency gluing process maximizing the actual surface area contacted by the glue joint.  This process ensures the strongest glue joints.
*Weight: Mr. Peel tapers our blade to a ¼" dimension before the final taper.  This process minimizes overall weight while enabling easy access to the product and maintaining handle strength.
*Lumber: Mr. Peel uses the highest-grade Domestic Basswood/Aspen.
The Wood peels can be private labeled with your company information or Logo.  All Peels have a hole in the handle for hanging.
Our Aluminum Peels outlast competing peels 3:1.  They have a patented design that provides maximum durability.  Flush aircraft fasteners that are press fitted into the blade so there are no welds or rivets. The handles are made of the finest hardwood and are part of the Signature Design.  These peels can be made to custom lengths.  They are available in 12"x14", 14"x16" and 16"x18" blades with a short and long handle size.
Mr Peel, Inc. has one of the largest lines of Laminate cutting boards, peels, make line inserts and puzzle boards with many styles and sizes that your design or use may call for.  They are available in Bread Boards, Make Up Boards, Flatbread Boards, Cutting Boards, Sandwich Boards, Short Peels, Equal Slice Boards and Rounded Peels.   Wood fiber, laminate boards can be washed in the dishwasher, are NSF Listed and heat resistant up to 350 degrees.  Most of our Custom and standard designs and styles of peels and boards can also be made in custom sizes and private labeled with your company information.  Also great for promotions.
We also carry a line of pizza tools from delivery bags, cutters, dockers, to pizza screens, dough trays and dollies.
Mr Peel is also a master distributor for Our newest line of Krea Food Sprayers.  They include a multiSPRAY for all around food spraying such as egg, oil, glaze.  There is a volumneSPRAY for higher volumnes, and jobs that require more power for larger area and more products.  We also have an oilSPRAY, and a hotChoc Sprayer that will accommodate those who have needs for just oil and for those who would like to concentrate with Chocolate.   There are many new and exciting products that we will be bringing out in the near future and will be updating our web site and adds to reflect what is new and what is trending.  Our fine family of dealer/distributors and customers have made us the number one preferred Peel manufacturer in the US.
Call Mr. Peel, Inc. at 1-734-266-2022.  www.mrpeel.com    peels@mrpeel.com
If you've found it challenging to justify upgrading to EMV when a large percentage of your sales are card-not-present... Read More ›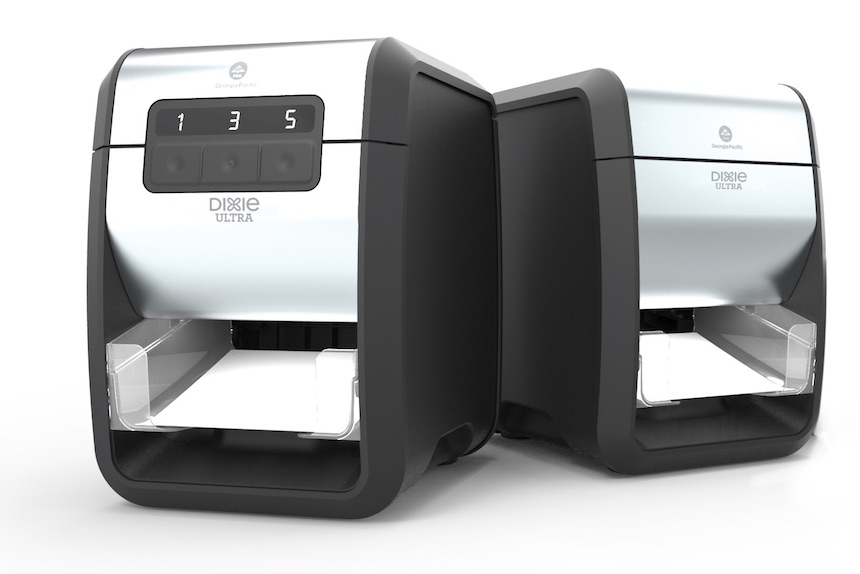 GP PRO showcased the innovative napkin solution during the recent National Restaurant Association Show ATLANTA—June 12, 2018—GP PRO, a... Read More ›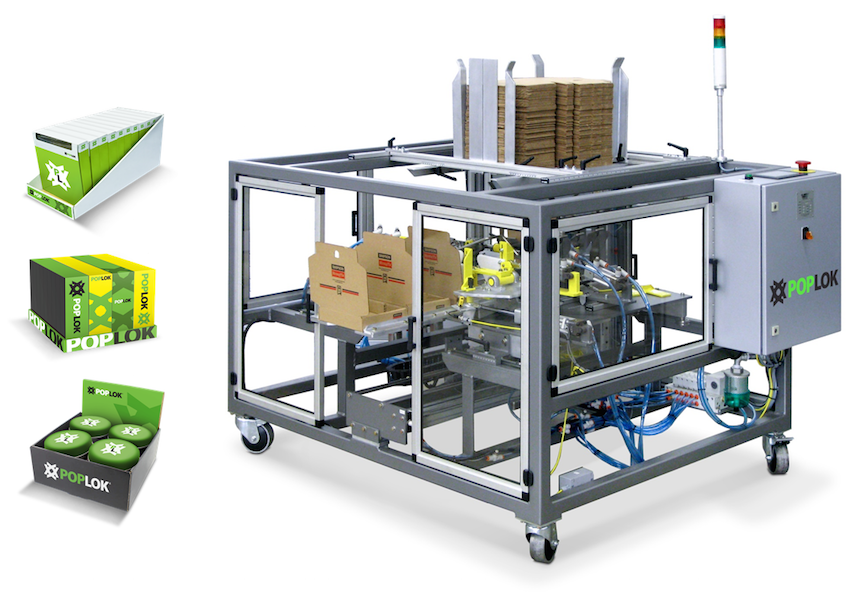 The Paxiom Group has expanded its line of tray formers with small businesses in mind. The cost-effective PopLok® VS... Read More ›