Many restaurants and pizza establishments are finding profitability by including wings on the menu.  In addition, operators are already looking into ways to increase efficiency in the kitchen while also improving presentation.  Trinidad Benham's Special Release Wing Sheets do all this and more!
Trinidad Benham's foil laminated, special release Wing Sheets provide an ovenable, clean, non-stick surface, capable of withstanding temperatures up to 550 degrees F.  This means wings can be placed onto the Wing Sheet, cooked and placed into a clamshell or other packaging without using multiple sheets or having to transfer – and possibly drop – any wings.
Why Wing Sheets –
Paper is heat resistant to 550 degrees Fahrenheit
Wings and glazes won't stick to sheet
Unique design holds shape when folded and stays closed
Paper and foil combination provides a heat barrier, keeping wings hotter, longer
Eliminates the need for multiple substrates in the kitchen and reduces SKU's
Wings can be cooked, dressed and placed into containers without transferring the product.
Why Trinidad Benham –
Speed to market with new items and concepts
Fill rates of over 99% on shipments company wide
Commitment to customer service
Efficiencies include combined freight opportunities based on national distribution network
Trinidad Benham Corporation
3650 S. Yosemite, Suite 300
Denver, CO  80237
(303) 220-1400
www.trinidadbenham.com
jadam@trinidadbenham.com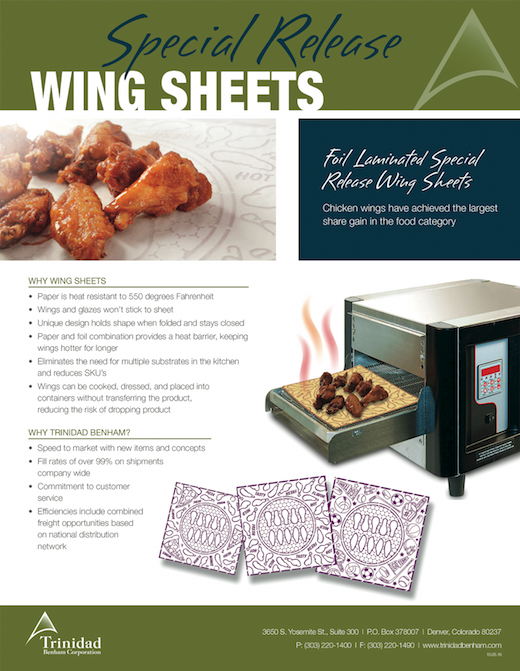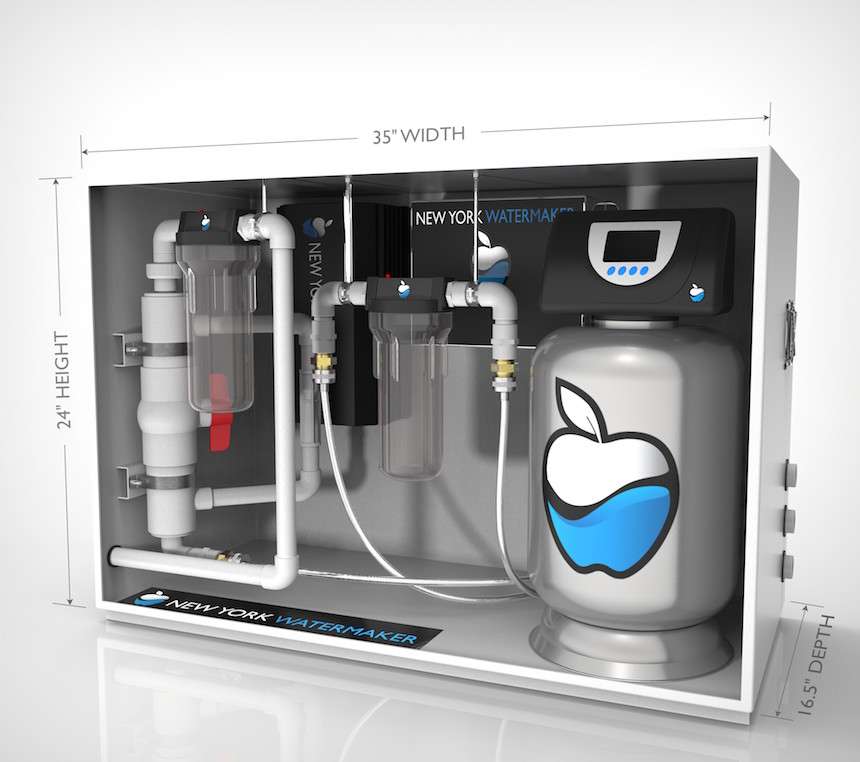 There's no place in the culinary world like New York City. From the famous and impossible to replicate, pizza... Read More ›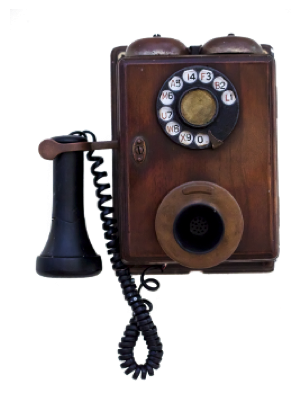 Customers with regular business phone lines from "legacy" carriers may still be paying as much as $90 per line,... Read More ›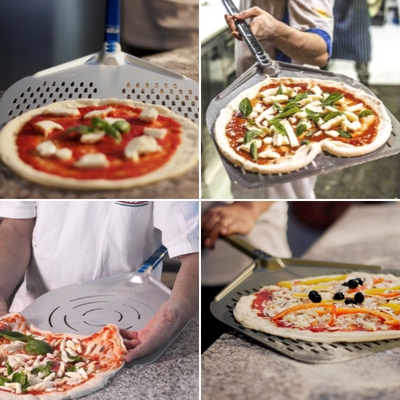 The aluminum pizza peels by Gi.Metal are designed for the professional pizzaiolo looking for lightness, functionality and long lasting.... Read More ›