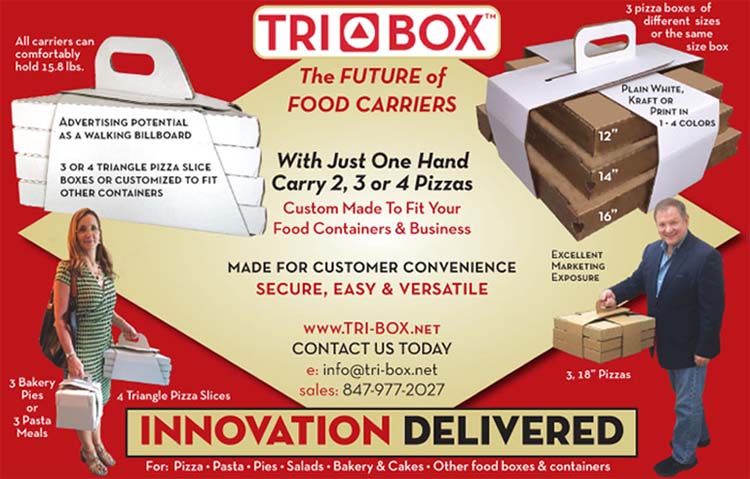 TRI-BOX, The FUTURE of PIZZA / FOOD CARRIERS, ULTIMATE CUSTOMER TAKE-OUT CONVENIENCE , Secure, Easy & Versatile. Carry 3 or 4 pizzas boxes and other food containers with just one hand.  Made for Pizza, Pies, Pasta, Bakery, Salads, plus other food products. Fact. Customers that purchase several take-out pizzas / food products deserve a secure, easy way to carry them.  Do the math: A minimal carrier cost divided over the number of pizzas / food products purchased. Better than a bag and great for advertising / marketing. Easy to carry encourages larger orders.
Custom Made To Fit Your Food Containers & Business Model. The TRIANGLE and SQUARE carrier can securely carry over 15 pounds of food products. As easy to fold as a pizza box.
Today more then ever, Customer Convenience = Customer Loyalty = Increased Repeat Sales = Higher Return On Investment. Great advertising potential.  Contact us for 3 free carriers and experience this remarkable future food carrier innovation.
Visit the website http://www.tri-box.net and make an appointment to see a demonstration.  e: info@tri-box.net  sales: 847-977-2027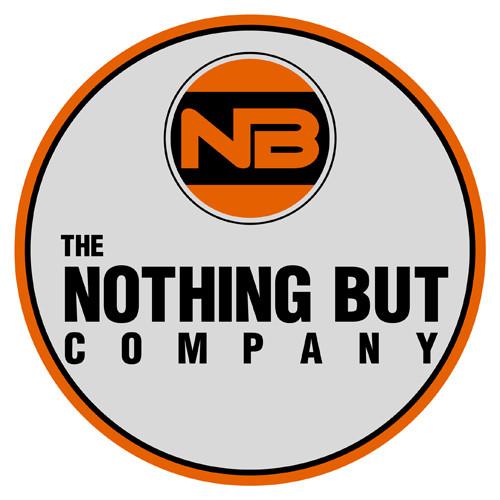 Arrow P22 and P35 Staplers and Staples Most Popular For Pizza Restaurants The Nothing But Company (www.nothing-but.store) proudly sells Arrow... Read More ›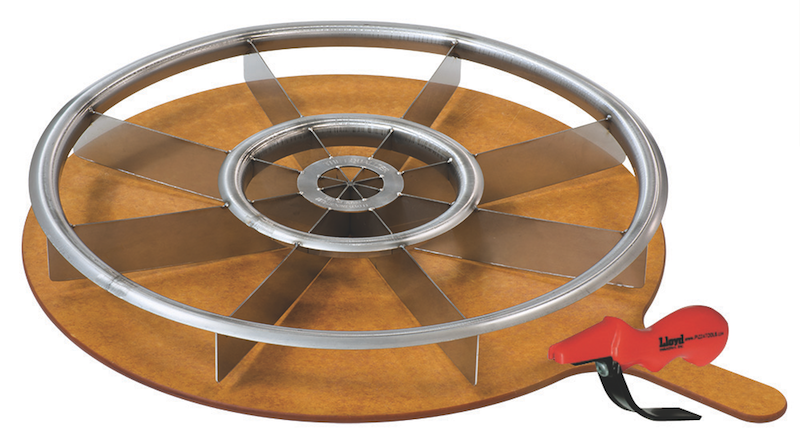 Product: The Equalizer®, Equal Slice Pizza Cutter Company: LloydPans The Equalizer® is a precision pizza cutting tool designed... Read More ›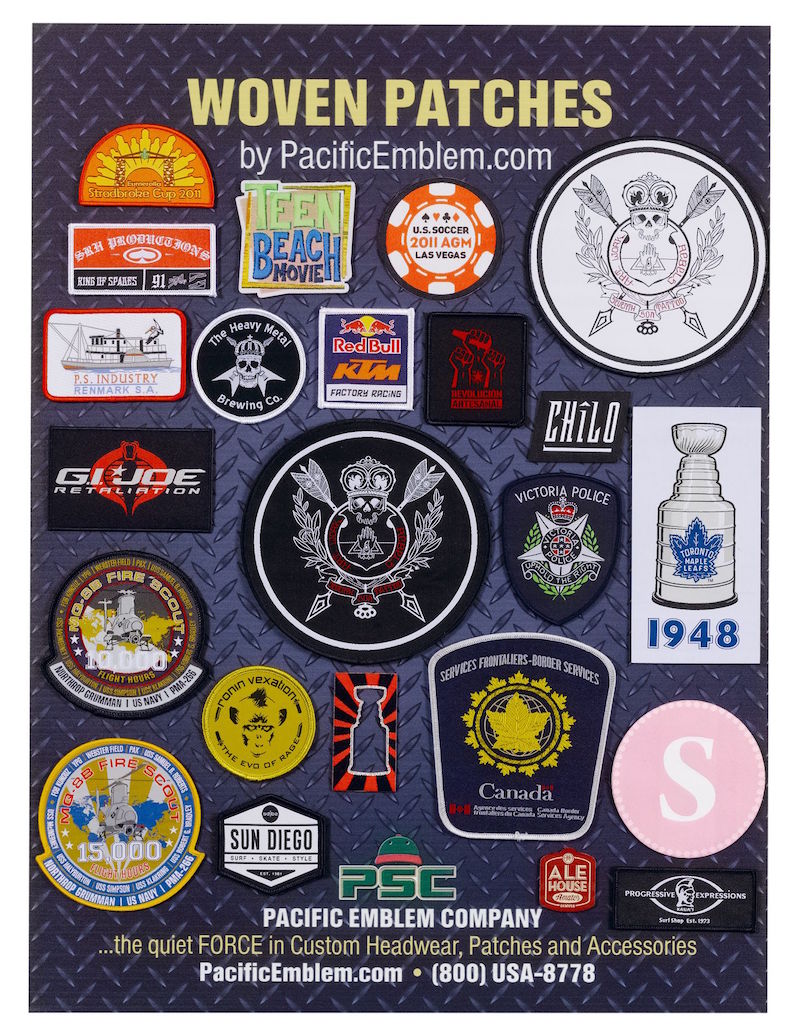 Let Pacific Emblem Company make some cool, custom patches for your pizzeria, craft beer pub & restaurant Since 1985,... Read More ›