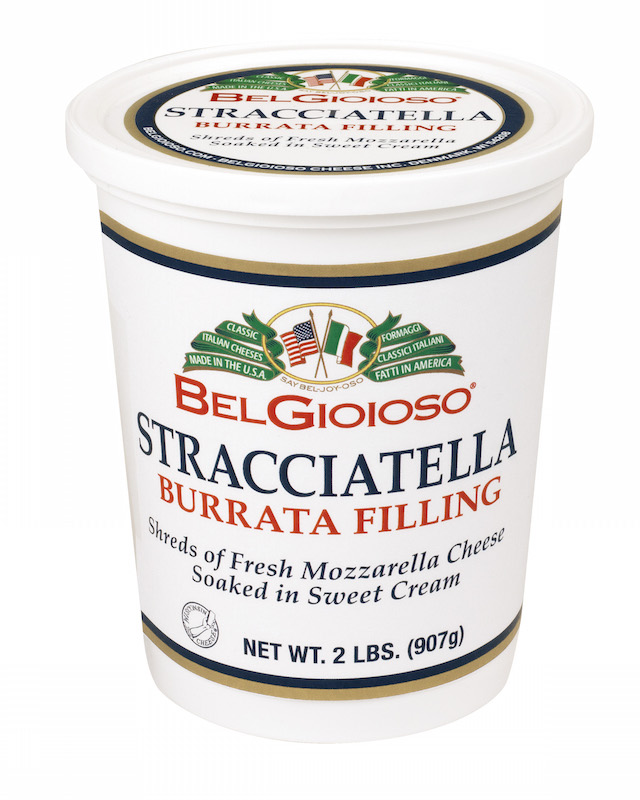 (Green Bay, Wis.) – The latest product introduction from BelGioioso Cheese is Stracciatella, the rich sweet, milky filling you love from inside BelGioioso Burrata is now available in 2-pound cups.  Stracciatella is shreds of Fresh Mozzarella soaked in sweet cream, and has become increasingly popular as a topping for pizzas, pastas and salads or served as an appetizer with fresh bread and tomato slices.  This cheese is rBST-free, gluten free, vegetarian and crafted to order with fresh local Wisconsin milk, so you receive the freshest cheese possible.
Pack Size:  6/2 lb. Stracciatella Cups
Shelf Life:  37 Days
Ingredients:  Pasteurized Milk, Pasteurized Cream, Vinegar, Enzymes, Salt
Serving Ideas
Top thick slices of tomato with fresh basil, a spoonful of BelGioioso Stracciatella and a drizzle of olive oil topped with cracked black pepper.
Create a creamier Margherita pizza using Stracciatella as the topping.
Pair with fresh grilled vegetables and cured meats for a tasty antipasto platter.
Add a scoop of Stracciatella to a spicy Marinara pasta just before serving.
Place Stracciatella atop fresh arugula greens and garnish with roasted beet wedges, extra virgin olive oil and aged balsamic vinegar.
BelGioioso Cheese is a family-owned and operated company specializing in artisan Italian cheesemaking.  Using only natural ingredients and fresh, local Wisconsin milk, Master Cheesemakers hand-craft a full line of exceptional cheeses guided by a commitment to quality and a respect for tradition.  At BelGioioso, every cheese is a specialty.  www.belgioioso.com/secret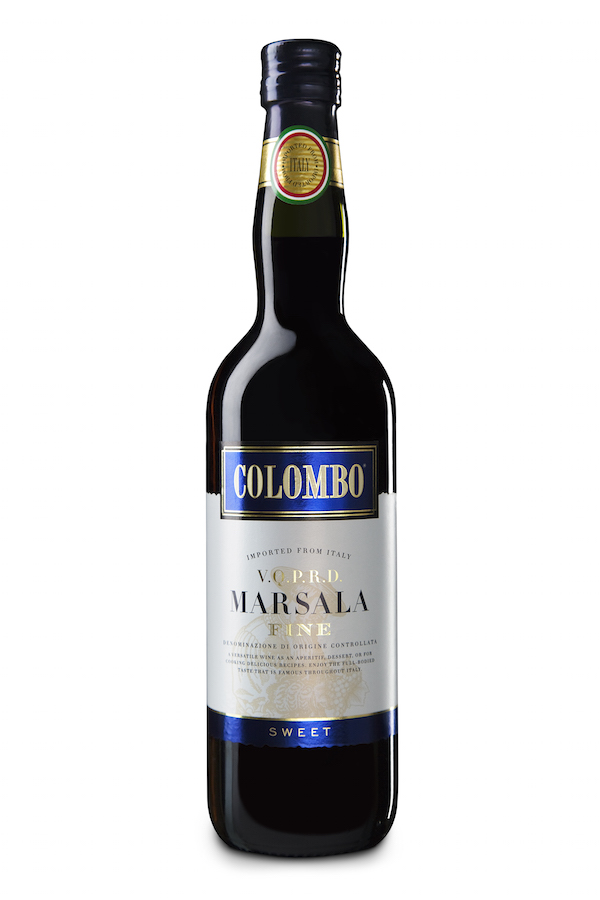 Like many of the wonderful pleasures in life, Colombo Marsala was created by accident. The fortunate mistake can be... Read More ›
GMO-free, stoneground, non-reconstituted, wholewheat flour, type 0 and type 1 flour and ancient Italian grains – these are our... Read More ›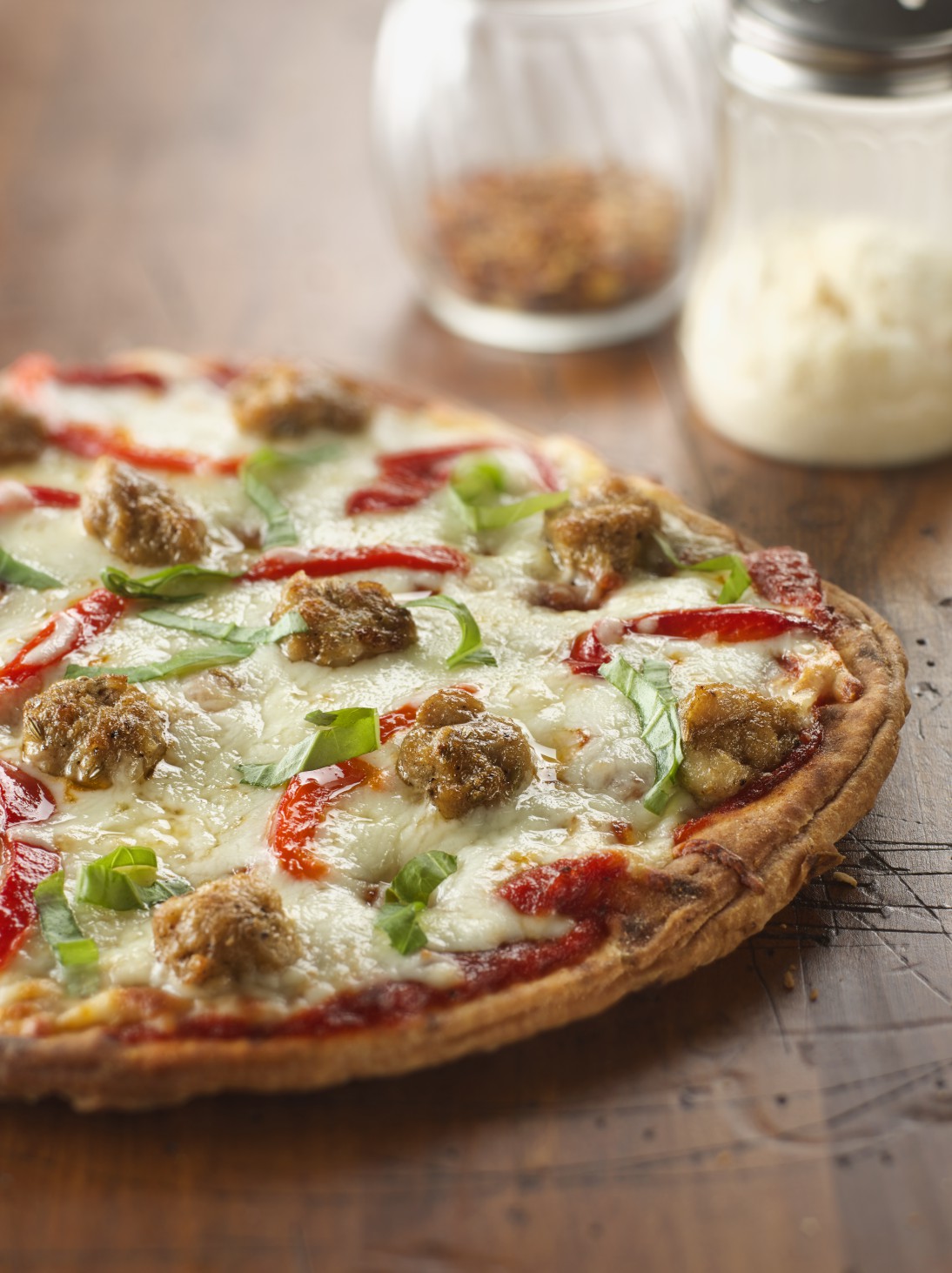 WESTFIELD, WI – The big flavor of this premium Italian-style Chicken Sausage Topping from Brakebush is making a great... Read More ›