Increase Holiday Sales with Interactive Postcards
Mail Shark's interactive Peel-a-Gift Postcard can improve response rates and boost your sales this holiday season.
Struggling to think of a clever marketing campaign for the holidays? This season, give your customers the best gift of all – a great deal on your delicious food! To help you do that, we created the Peel-a-Gift Postcard.
What Is a Peel-a-Gift Postcard?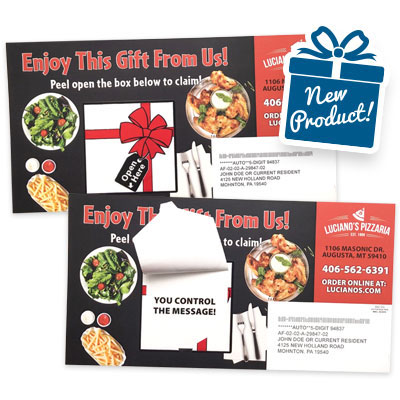 This oversized 5.5" x 10.5" postcard is twice the size of a standard postcard, so it's guaranteed to stand out in the mailbox, and the large 3" x 3" peel-able gift box sticker is sure to grab your customer's attention. They won't be able to resist peeling back the sticker to reveal the custom offer underneath!
Take advantage of the huge amount of marketing space on the other side of the postcard to share information about your business, offer more coupons, or give away a gift card customers can use the next time they visit.
Since we use variable data printing for each gift box offer, there are endless possibilities for customization. You can print a different offer on every postcard if you want to, but for the sake of simplicity, we recommend sticking to a small number of offers that you know will get customers in the door.
Want to see more? Check out the Peel A Gift video to see it in action.
Interactive Direct Mail Gets a Better Response
Studies in neuromarketing have shown that the more senses your marketing message appeals to, the stronger that message will be imprinted in the reader's mind, thus increasing your response rates. From the vivid imagery on the postcard, to the waxy feel of the peel-tab, to the zip of the sticker being peeled back, our interactive Peel-a-Gift Postcard invokes three of the five senses to make your message stick.
Plus, by getting your audience to interact with the piece physically, you're maximizing the amount of emotional processing their brain must do, leaving a lasting impression in their memory.
The Peel-a-Gift Postcard makes your message stand out in the mailbox – and your audience's memories.
Where Can You Order Peel-a-Gift Postcards?
Peel-a-Gift Postcards are exclusively offered by Mail Shark, so you won't find these through any other direct mail provider or printer. This is good news, since that means your competition won't either!
Visit themailshark.com/peelagift for details, but hurry, the holidays will be over before you know it!
About Mail Shark
Mail Shark is a full-service direct mail company offering over 20 print and direct mail products. We've helped thousands of pizza shops grow their businesses through easy, affordable, and effective direct mail services like our Saturation and Targeted Direct Mail, EDDM®, and Print Only options.
Whether you need menus, postcards, magnets, box toppers, or door hangers, we offer low pricing and affordable payment options to help any business accomplish their marketing goals.
To learn how Mail Shark can help grow your sales, visit www.themailshark.com or call us at 484-240-2854.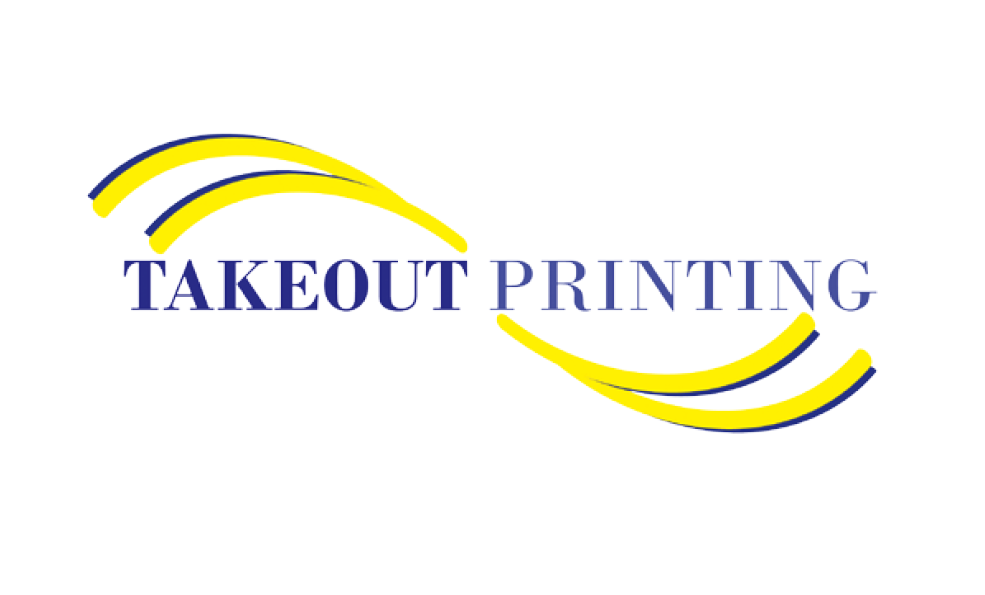 See us at Pizza & Pasta NE expo, booth 703 October 3-4, 2018! Since 1986 takeout printing and its... Read More ›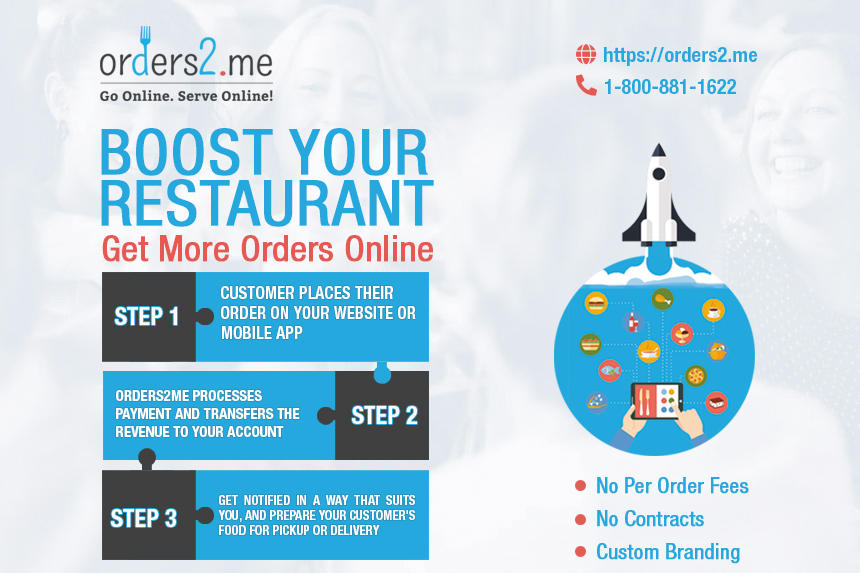 Grow Your Restaurant with Orders2me For restaurateurs looking to fashion an online platform for sales and online ordering, Orders2me... Read More ›

Social Media Bundles CCS Creative offers up a full course of foodservice marketing, and now's your chance to get... Read More ›