What Sabatino Consulting can do for your restaurant:
Install Authentic NYC pizza systems. Your pizzeria can look, smell, and taste like a pizzeria in the boroughs of New York City. Sabatino will work with you to make the pizza in your restaurant 100% Authentic New York City.
Help with ANY pizza related question you may have. Sabatino has decades of experience with all kinds of pizza formulas, but his expertise is New York City Pizza. Sabatino can solve small problems or give your restaurant a complete overhaul and turn it into the best pizza place in your area.
Provide High Profit and Delicious RECIPES. When you step into a pizzeria in NYC you have a choice of many different delicious pizzas by the slice as well as appetizing side items. Sabatino has all the recipes! Recipes include but are not limited to: White Pizza, Stuffed Pizza, Sicilian Pizza, Pepperoni Rolls, Garlic Knots, and Jamaican Beef Patties.
Correct any dough issues so you have the best crust in town. Sabatino is a master at dough making, portioning and tossing. He will correct any dough problems you may be having. Or you can just have his dough recipe and have the best crust anywhere around.
Save you money while boosting your profits! What if I told you Sabatino can save you tens of thousands of dollars a year while increasing your profits at the same time? Sabatino will go through every ingredient that you use to identify ways to save you money.
Train and empower your staff. Sabatino can personally train all of his pizza makers to make pizza 100% authentic NYC.
Perform Menu revisions or create a menu from scratch. Sabatino knows exactly what needs to be on a menu, where it should go, and what price point it should be at. It is extremely important to have your products properly priced.
Assist with Logo Development. Check out the logo Sabatino created for his pizzeria:
Provide Ongoing support: When you hire Sabatino for partnership consulting, then you will have him as a mentor. If you ever need his help, he will be there for your phone calls or e-mails – free of any extra charges.
Implement a duel prong marketing approach designed to create a buzz in your community, while at the same time taking customers away from your competitors. His marketing approach has worked brilliantly in more than one demographic.
Sabatino Consulting can also help you with:
Renovation ideas to make your shop look like one you would find in NYC.
Help purchasing products, supplies, and big equipment.
Reduce inventory costs, and implement systems for inventory tracking.
Website assistance to create an easy and efficient virtual customer experience.
Make sure flow is there for staff to be successful in the kitchen.
About us :
Sabatino Covollo grew up in the Bronx, NY in an attached brick house whose backyard connected to the neighborhood pizza place, which happened to be the best pizza place on earth: Louie and Ernie's. He started working for Louie and Ernie's when he was 16, laboring on, and sometimes in, the deck ovens without the cooling effect of an air conditioner. Not too long after, he began making pizzas and learning how the best, most authentic NY Pizza is constructed with precision. Getting it up to such standards was a hard thing to learn, yet Sabatino mastered the task.
When he graduated from college he became general manager of two other pizzerias before he opened up his own place in Charleston, SC. The place he purchased was operating in the negative and had a horrid stigma within the community. He has turned that place into a prosperous business with an incredible buzz of goodwill in the community.
Be the best pizzeria in your town today!
Sabatino Consulting
To find out more, Email: SabatinoConsulting@hotmail.com
Or call: 843 532 5747

Social Media Bundles CCS Creative offers up a full course of foodservice marketing, and now's your chance to get... Read More ›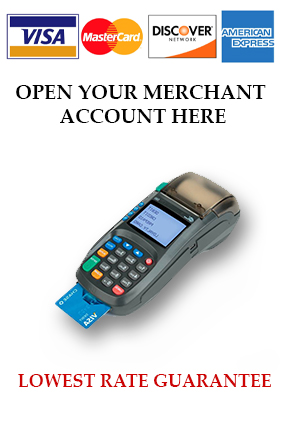 Michael Luchen the Director of Sales and Operations for OKMerchant Payment Solutions – a Card Connect Company Powered by... Read More ›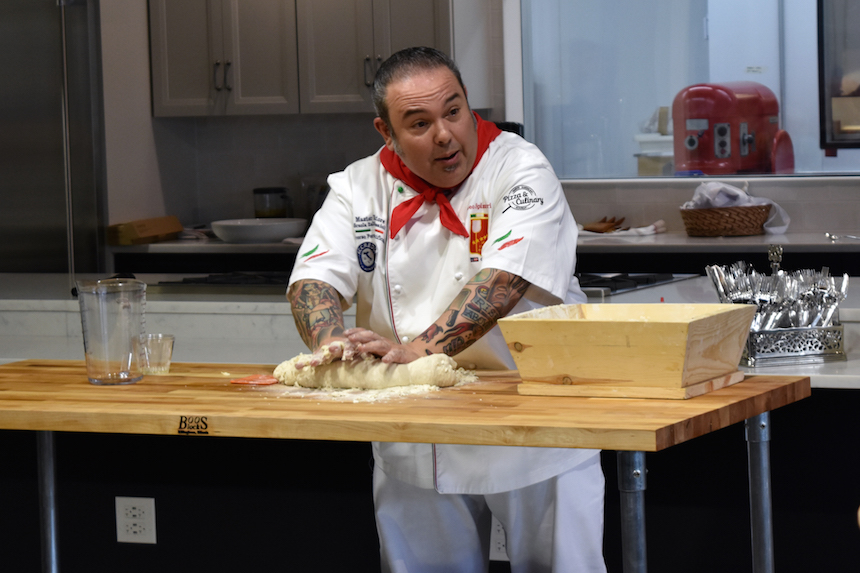 Lesaffre has announced the opening of a new one of a kind Pizza Innovation Center. This brand-new facility,... Read More ›